Students collaborate with actors, see Broadway play
Five BRHS students got to take part in a theater workshop and see a Broadway play on Jan. 7. Led by renowned actors, the workshop gave participants from metro area schools a chance to explore
the themes in "The Collaboration," a Broadway play about two famous but very different artists who are coerced into working together in the 1980s.
During the workshop, the actors led students Chris Montanez, Darnell Francis-Mozon, Autumn Lawrence, Amane Torres and me, along with our chaperones, through a variety of activities, such as "Yes, and?" where one person says a color, then the next person says "Yes, and" then a color of their choosing. In another activity, participants, including the chaperones — Jemny Santana, Charley Ruperto, Deborah Porterfield and Jeff Mangum — worked in groups of three to create mini-scripts about two polar-opposite characters who are forced to work together on an important project. The actors then performed these scripts for the group.
After a quick lunch, we walked to the Samuel J. Friedman Theater to see "The Collaboration," a play that tells the story of how famous artists Andy Warhol (Paul Bettany) and Jean Michelle Basquiat (Jeremy Pope) slowly became collaborators, and eventually close friends. And in keeping with the 1980s, a DJ plays music from that era before the show and during intermission. 
Leave a Comment
About the Contributor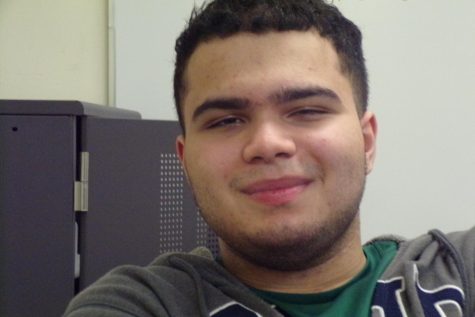 Gabriel Ulbano, Staff Writer
Gabriel Ulbano is a senior at Bronx River High School.