Students shine at fall town hall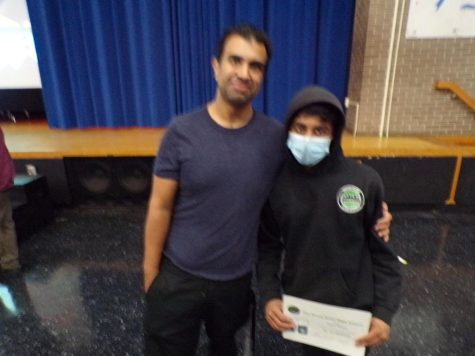 Video Provided by BRHS Staff

Students danced, sang and won awards at the school's first town this school year on Nov. 4. Hosted by Assistant Principal Tene Kelly, the town hall always features pictures and videos from the school year. This town hall was no exception.

During the assembly, students had a chance to share their talents.  Darnell Francis-Mozon, a junior, sang "Lucy," a song by Skillet, one of his favorite artists. During the performance, students clapped and waved to the beat of the song and his strong vocals. Another performer,  Alexandra "Lexi" Lee, demonstrated  a STEP dance and her choreography skills. Lexi's loud projection and firm stomps encouraged other students to dance to their favorite Tik-Tok songs. Students also competed in an elimination game where pairs scramble to be the first one to grab a cup. The last one standing with the cup wins.

Throughout the assembly, teachers awarded LOGIC certificates to students in each grade.  The winners of LOVE OF LEARNING awards are: JORGE BORGES, LAURAINE ACOSTA, WILLIAM LAPPE, and ISRAEL GARCIA. These students showed their genuine love and appreciation for learning in their classes.

The next award is called Mr. O's OPTIMISM, in honor of the late Bronx River teacher and mentor, Mr. Ollivierre. The winners are: NATALIA MANN, RAYAN RAMEM, SUPREME FORMAN, and SEAN SCOTT.

The winners of the  GRIT awards are: KEVEN LUCIANO, GABRIEL GALLARDO, FELIX ROMERO, and MIGUEL REYES. Next, the winners of our INTELLECTUAL CURIOSITY awards are: JAMAL QUINONES, KHASIEM NORTEYE, ASHLEY RODRIGUEZ, and LENNY SANTOS.

Finally, the winners of our CARING awards are: BRITANA OWEN, MILENY GUERRERO, EMILY HOLGUIN, and JAMES KING. 
Leave a Comment
About the Contributor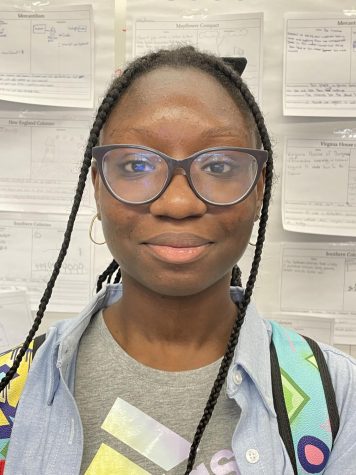 Christi-Alexis Cisse, Staff Writer
Christi-Alexis Cisse, a junior at Bronx River High School, is dedicated to working on herself and her academic life. She loves to relax by watching NETFLIX...