Bronx River attends conference, wins awards
Future editors hone skills in workshops
The Bronx River News took home four Newsies awards at the Baruch College High School Journalism Conference in Manhattan on March 10.
"I am so proud of the students who won awards," said advisor Deborah Porterfield.  "Not only did we win in the new newspaper category, but we also won an award in the city-wide competition over elite high schools with well-established journalism programs. More important, the talented underclassmen who attended the Baruch workshops are determined to do even better next year."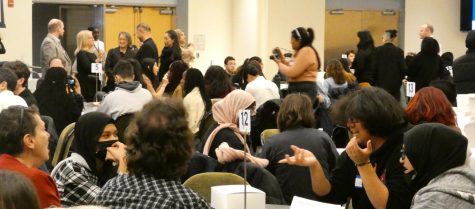 Baruch College has created a program to help high schools in the city start school newspapers. BRHS participated in the program last school year and launched the school paper in Dec. 2021. To encourage submission from new newspapers that are less than 2 years old, the college created a New Newspaper category, which BRHS entered. Schools that came in first or second in that category, automatically were entered in the city-wide contest, which included award-winning newspapers from Stuyvesant High School and Townsend Harris High School.
Seniors Sara Singh, Elvia Serrano, Katie Ordaz, Adriana Sadiku and Arleth Vargas won second place for school/community news in the new newspaper category for their investigative story about vehicles running red lights in the crosswalk in front of the Lehman campus. That article also won second place in city-wide contest.
Sara and Elvia also won 2nd place for their sports story on the volleyball team's upset win over Bronx High School of Science in the New Newspaper category. And last year's seniors, Parmeshwar Singh, Lidia Gomez, Perry Williams Jr., Kristyn Brown, Oscar Diaz Cuadra and Bryan Garcia, took home first in the New Newspaper category for their opinion piece on how they changed during their four years at BRHS.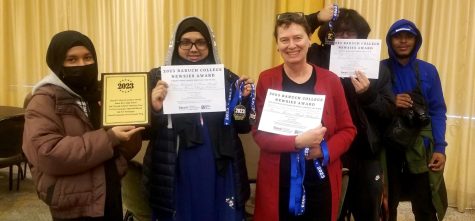 During the conference, BRHS sophomore Cesar Jimenez, along with other students, had a chance to interview state senator John Liu during a special press conference.  When it was Cesar's turn at the microphone, he asked about the state's restrictions on the number of red-light cameras in New York City and the need for one in front of Lehman campus. Senator Liu says he supports red-light cameras and thinks the school should be able to secure one. (See the video interview below)

Junior Marisa Rana, Sophomore Fahima Atker and Freshman Jamel Quiniones, also attended the conference. Marisa said she came away with a better understanding of journalism while Fahima made plans to come back next year with the hopes of winning more awards.

Jamel Quiniones

Missed the award-winning stories the first time? Check out the links below.

https://bronxrivernews.org/2022/06/lehman-campus-crosswalk-vehicles-race-through-red-lights-on-school-days/

https://bronxrivernews.org/2022/03/from-nervous-freshman-to-seniors-ready-to-take-on-the-world/

https://bronxrivernews.org/2022/10/volleyball-team-pulls-off-major-upset/
Leave a Comment
About the Contributors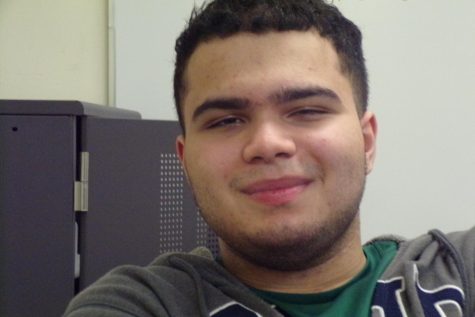 Gabriel Ulbano, Staff Writer
Gabriel Ulbano is a senior at Bronx River High School.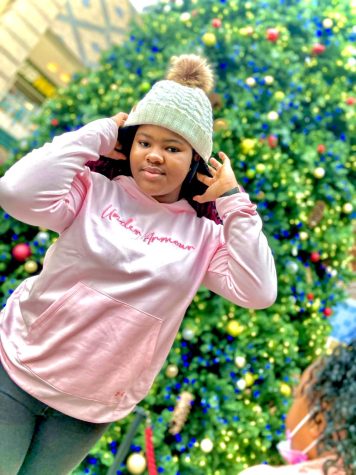 Christiana James, Staff Writer
Christiana James is a senior at Bronx River High School. She loves to watch movies at her leisure time and is a PGC leader.