Volleyball team pulls off major upset
Janice Hernandez named MVP
The Bronx High School of Science girls volleyball team hasn't lost a game in 11 years; the Lehman Lions team proudly changed that on Oct. 18 when the team upset the long-time champs. The game between the two schools will always be remembered by the girls volleyball team at Lehman High School's Campus.  Not to mention, a memorable moment for The Bronx High School of Science as well.
 While heading over to Bronx Science for the big game, the players felt quite nervous and most players felt doubtful, but that didn't stop them from working extra hard.
During the first set of the game, the score resulted in 14-25 and that was a win on the Lehman Lions' end. The second set, the Lions lost with a score of 11-25. Given these two score sets, this created tension in the air because the teams were tied. Then Janice Hernandez, a senior at BRHS and a member of he Lehman Lions, made the winning serve in the final 24-26 set.
Hernandez,  the MVP of the game, said, "The game felt like a milestone because it was a competitive team and I had many struggles with practicing and trying to defeat them."
Bronx River students Nevaeh Feliciano and Kimberly Perez also play on the team.
To the whole team, it felt unreal and shocking. After their win, they felt they put in the work to get the big win. Even so, they didn't have time to celebrate on the day of the game. The next day, however, the team and their coach, Joseph Yarusso, celebrated with doughnuts.
View Comments (5)
About the Contributors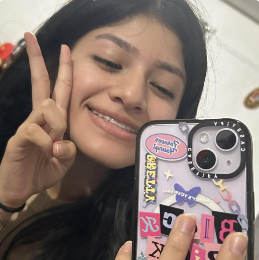 Elvia Serrano, Editor
Elvia Serrano, a senior at Bronx River High School, is an animal lover and hopes to become a veterinarian. She's the youngest in the family and has a dog...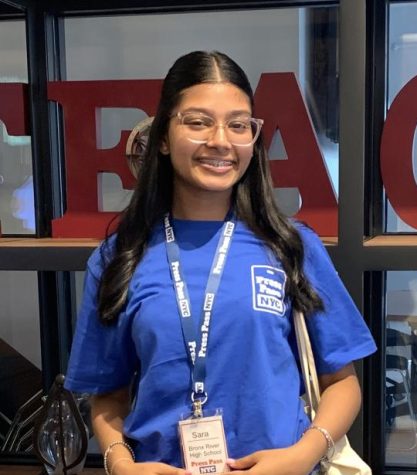 Sara Singh, Editor-in-Chief
Sara Singh, a senior, is part of the NYC Student Press Pass Fellowship program. She has a brother who graduated from BRHS last year.