Bronx River tolerates unexpected soft lockdown
Missing student safely located
Just a few minutes before the end of the school day on March 15, an announcement on the PA system ordered a campus-wide soft-lock down. This forced students and staff, who were about to end their school day, to stay inside locked doors. People had  be quiet, windows needed to be covered and no one was allowed to leave the classroom.
The school routinely experiences  soft-down drills where students and teachers get a chance to practice the safety rules. Such drills typically last 10 minutes. This lockdown, however, was real and lasted well after the school's dismissal time of 2:35 p.m.
Principal Greg Fucheck explained, "A  student from another school on the campus with a disability didn't arrive at their right class. And since there was a missing student, they announced a protocol which means that the school goes into lock down until the student is found: Thirty-five minutes later, the student was found."
Luckily some seniors have shorter schedules and had already left the building before the lockdown occurred. Other students weren't so lucky and couldn't leave until the the student was found and the lockdown was lifted.
The lockdown happened to fall during a class period when junior and seniors peer leaders  guide freshman  in different activities.  Instead of dismissing the students at the bell,  peer leaders and supervising teachers had to make sure the students stayed inside the classrooms.  Though the teachers updated the students about the lockdown, they still became became fatigued and wanted to leave. Being reminded that students couldn't leave the classroom encouraged this feeling. Even so, some freshmen found a way to keep themselves occupied by playing games and quietly talking with their teachers and PGC leaders.
Harold Garcia, a PGC leader, wasn't happy." "I was mad and wanted to go home."
Parents who were waiting outside to pick up their children became worried and started calling the school.
"I received 10 phone  calls from parents,  because they wanted to know what was going on," said  Jemny Santana, the 12th grade guidance counselor.
Leave a Comment
About the Writers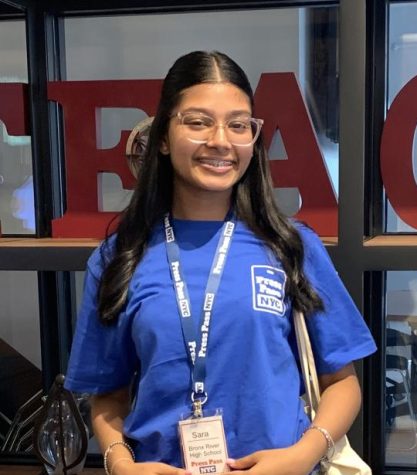 Sara Singh, Editor-in-Chief
Sara Singh, a senior, is part of the NYC Student Press Pass Fellowship program. She has a brother who graduated from BRHS last year.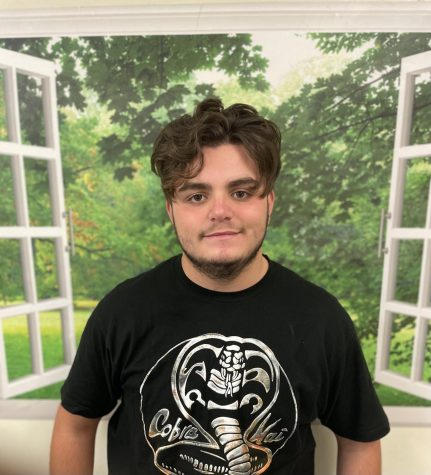 Christopher Montanez, Sports Editor
Chris, a senior at Bronx River High School, plays football and is a member of the student council.