Superintendent visits school, meets with student council
The school's new superintendent paid an official visit to BRHS on Monday, Jan. 9. During her tour of the school, Fia Davis, the high school superintendent for Districts, 8, 10 and 11 in the Bronx, visited classrooms, met with the student council and talked to members on the school's Instructional Leadership Team. Her goal? To perceive what the school community is like.
Ms. Davis, who is from Queens but "chooses the Bronx,"  liked much of what she saw. She especially liked the vibe in the hallways at lunch.
"I like the idea of seeing people relaxing in the hallways during lunch time because not everyone likes to go downstairs and the cafe can be chaotic," she said. "I like that people have their own spots in the hallways as well; that was nice and a surprise."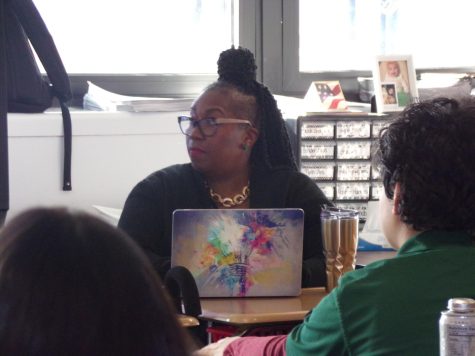 "I also like how Mr. Fucheck contributes and is interested in teachers and students having a joyful experience. She then revealed "Joy is my jam."
She didn't like the scaffolding on the building but realizes that scaffolding is connected to safety during the construction project. Even so, she noted that "When the sun hits, the building is really beautiful."
During the meeting with the student council during lunch, she introduced herself as someone who has been in education for a while. The students then took turns introducing themselves and sharing their views about the school.
Student Council President , Harold Garcia, appreciated the time she spent with the council.  "Meeting with the superintendent was great because she took the time to understand us as students and not just the roles we have. She cared and listened to how we felt."
Ms. Davis' goal is to work with Mr. Fucheck to help him continue improving the school community.
"My biggest thing is being willing to help work on the school food," she said. " To do this, I am going to speak to the school's food people and talk about how we can help improve the food for the kids. Students from my superintendent student advisory will also assist."
Ms. Davis, a former ELA teacher, says she enjoys meeting with students. "I love hearing students lift their voices and talk about what is special and getting to have authentic conversations with students where they can speak their truth."
Leave a Comment
About the Contributors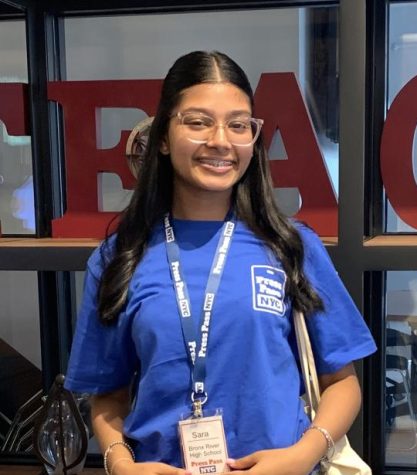 Sara Singh, Editor-in-Chief
Sara Singh, a senior, is part of the NYC Student Press Pass Fellowship program. She has a brother who graduated from BRHS last year.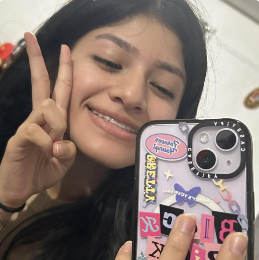 Elvia Serrano, Editor
Elvia Serrano, a senior at Bronx River High School, is an animal lover and hopes to become a veterinarian. She's the youngest in the family and has a dog...