April Town Hall: A chance to make memories and pay tribute to a beloved teacher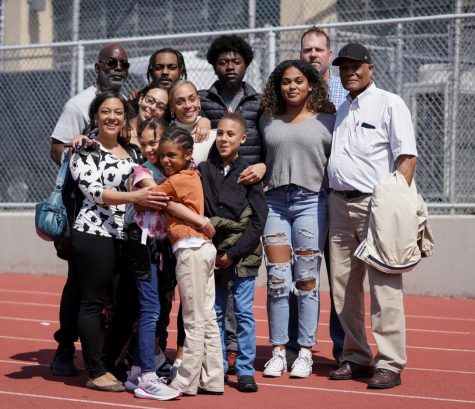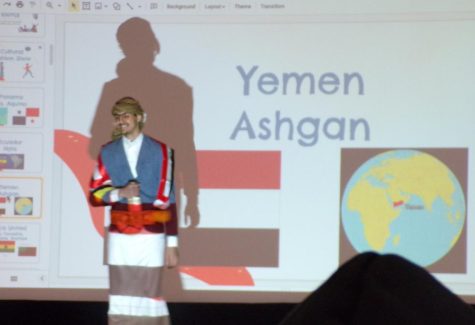 Right before the start of Spring Break on  the afternoon of April 13, students and staff gathered for the school's traditional town hall.  Like a lot of students, I was exhausted and excited because we were going to have a whole week off but then this town hall was also extra special because time had been set aside to honor Mr. Ollivierre, a beloved teacher who died unexpectedly last month. His family, including his three children, attended the town hall too.
During town hall, Ms. Maass announced the winners of the Logic Raffle. Michael Vega, Perla Maldonado, Ashely Martinez, Gideon Natwi Owusu, Brian Colon Jr, Danielle Hernandez, Hashan Chowdury, Dashay Cameron, James King, and Nabiha Miah won lunch with the principal. Angel Escobar Para won the $100 Amazon gift certificate.
  Freshman Lauraine Acosta performed a solo and a slide show highlighted recent school events.
Teachers from each grade also presented the school's logic awards. Freshman Ysmerlin Ortiz, Sophomore Christi-Alexis Cisse, Junior Jayden Gutierrez and Senior Mahfujur Rahman won for Love of Learning.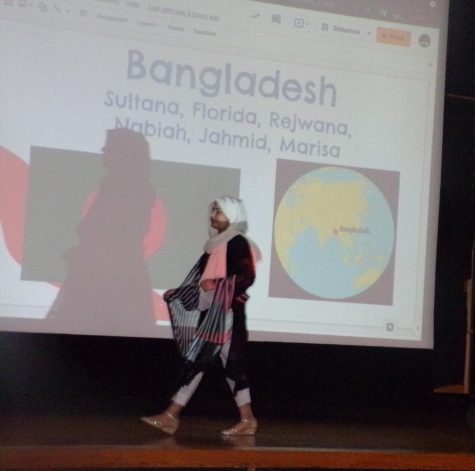 Ninth grader Shoumo Nath, 10th grader Anjelee Perez, 11th Grader Jordan Robles and 12th grader Luis Lima won for Grit. The Intellectual Curiosity Awards went to Freshman Alexis Santo, Sophomore Kevin Young, Junior Aileen Rivera and Senior Alexty Perez while the Caring Awards went to 9th grader Scarlette Manzanarez, 10th grader Ivan Pena, 11th Grader Tariqul Hasan and 12th Grader John Almonte.
In honor of Mr. Ollivierre, the Optimism Award was renamed Mr. O's Optimism Award. Freshman Blair Misir, who had Mr. O as a teacher one for 9th grade. Isaiah Jenkins, who "shows caring and concern for staff" won for 10th grade. Harold Garcia, an 11th grader won because "Like Mr. O, Harold sees the good in everyone and in every situation. He shows positivity even at his worst." Sharlese Edwards who "always is always looking at the bright side of things," won for the senior class.
At the end of Town Hall, Mr. Fucheck introduced Mr. Ollivierre's family and played a video highlighting Mr. O's time at Bronx River High School. Students and staff then walked out to the football field where the family members handed out white balloons with blank cards attached so we could write notes to Mr. O.  After a few moments of silence, Mr. Fucheck counted down so that we all  released our balloons and messages at the same time: A fitting tribute to a teacher who will always be respected and loved.
Leave a Comment
About the Contributors
Brianna Mayol, Staff Writer
Brianna Mayol, a senior at BRHS, loves to watch movies and shows. She is looking forward to studying in college and looking forward to the future
Warren Brown, Sports Reporter
Warren Brown, a senior at Bronx River High School, loves playing soccer and basketball. He is looking forward to joining the Navy after high school.