BRHS seniors visit Mercy College
Fall is the season when seniors start visit colleges as prepare to apply to colleges. Seniors at BRHS had a chance to visit Mercy College on Oct. 11. The school, which has a campus in the Bronx, hosted its fourth annual LATINX Fiesta Event and Leo Martinez, the Assistant Director of Recruitment at Mercy College, invited BRHS seniors to join them.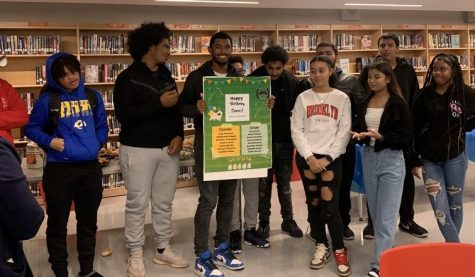 When students arrived the Mercy College, they checked and received name tags and a Mercy College bag with info about the school. Seniors then listened to a presentation about the school's majors and the advantages of traveling between the three campuses in the Bronx, Dobbs Ferry and Manhattan. The financial aid officer provided advice on how to pay for college, how to apply for scholarships and how to avoid debt.  
After the presentation, a few  BRHS seniors actually applied to Mercy College and some considered it as a choice after hearing all about it. Students were given T-Shirt souvenirs.  After the presentation, students grabbed lunch in the court yard where they enjoyed a life DJ and salsa dancing with students from oher high schools.
Mr. Veliz, BRHS College Advisor, who also came thought that it was nice to get to know the seniors and was glad that some had the chance to apply. He also added "the students received a lot of information about the programs they offer, got to learn salsa and are getting more excited about applying to college."
Ms. Tapia, also BRHS College Advisor, thought "I believe the trip was successful! Our trip to Mercy College was informative and fun. It was great seeing seniors dance salsa and learn about Mercy Scholars Program. I'm looking forward to the next trip." 
View Comments (2)
About the Contributor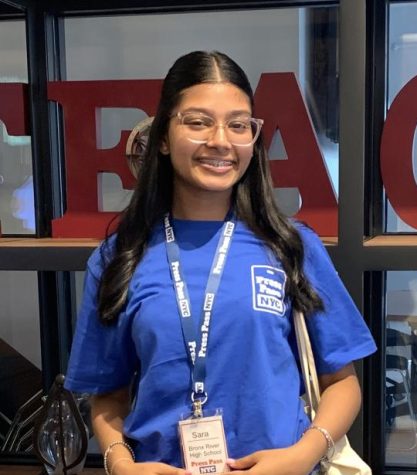 Sara Singh, Editor-in-Chief
Sara Singh, a senior, is part of the NYC Student Press Pass Fellowship program. She has a brother who graduated from BRHS last year.