Introducing: BRONX RIVER (student) DRIP!
February 10, 2023
Bronx River is known for its  variety of uniforms: Green collared shirts, oxford blue button-down shirts and hoodies, all bearing the BRHS logo. But how do BRHS students make the uniforms their own? Through the use of their own personal styles and aesthetics.
Layla Algazaly says her fashion is composed mostly of "black and glitter" and expresses her fashion as being easy since she is a senior who regularly wears her senior hoodie.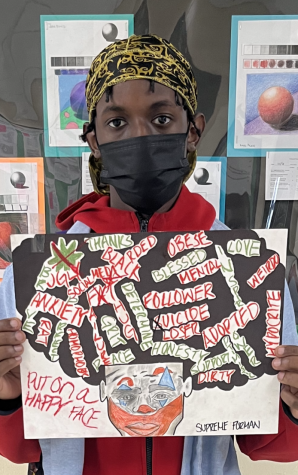 A junior, Supreme Forman. says his drip is, "unique and matches while having a NYC outfit theme." He also prefers to wear the blue Bronx River shirts with jeans or a sweatsuit.
Another junior, Ashly Batista Hernandez, says her fashion is, "classic, simple, and comfortable, but cute and girly for dress-down days."
A very stylish and put-together junior is Kadija Doumbouya who rocks, "flared pants, graphic tees, and mixed clothing."
And last, but not least, Jacob Figueroa, a junior describes his personal drip as versatile, colorful, and creative."
Know a student who has a great sense of personal style? Nominate them for our next DRIP feature in the comments section below.
Bronx River Teacher DRIP
The students at Bronx River have been able to find their styles and fashion sense while wearing Bronx River uniforms and expressing themselves on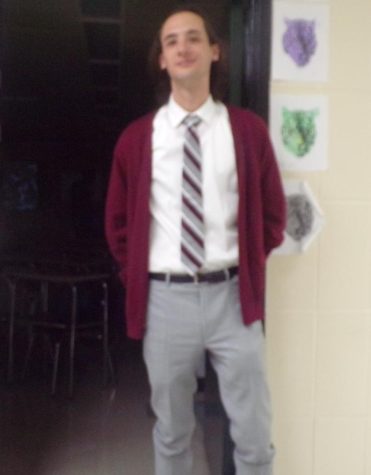 dress down days, but the teachers and staff are able to "dress down" and wear their personalities everyday to work.
Starr Giscombe, a science teacher, wears more laid-back and put-together outfits. She describes her fashion as, "comfortable, practical, and everyday wear."
On the other hand Takeiyah Brown, an ELA teacher, wears lots of coordinated and matching outfits. She says her fashion is, "free spirited, bougie, urban, and professional."
And finally we have Dennis Lucid, a social studies teacher, who likes to wear leather jackets and sunglasses, but also button-down shirts and ties to class. He describes his fashion in one word, "presentable."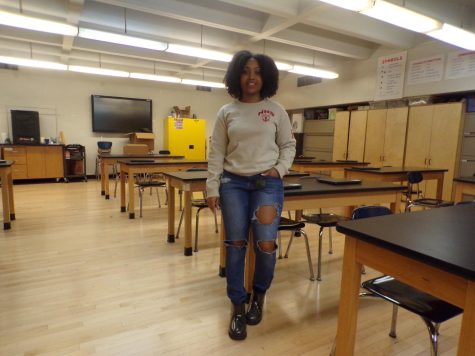 Leave a Comment