Starr Giscombe taught science last year. This year she is one of the school's assistant principals. She share her views on school, life and more below. 
Q: What was your favorite subject in school? Why? 
A: Math was my favorite subject in school. It was easy to understand, straightforward and always had a definite answer. Plus, it was all logic and facts.
Q:What kind of student were you in High School?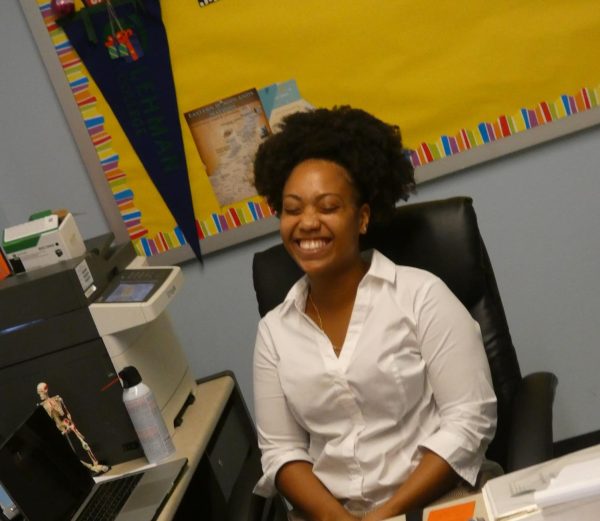 A: I was like a cool nerd. Chill and laid back but smart.
Q: How do you feel about being the  new assistant principal? 
A: Exciting! It's something I've wanted to do for a while; everyone asks a lot of you and always comes to you for something but I'm really excited.
Q: Where did you attend/go to college? 
A: I went to Stony Brook University for my bachelors, Lehman for my masters and St. Rose for my second masters. I'm currently attending Concordia University of Wisconsin for my Doctorate.
Q: What do you like to do for fun?
A:  I like to travel , a lot. Also,  anything that has to do with adventure parks or amusement parks and water parks.
Q: Do you have any pets? What kind? Names? 
A:  I have a dog it's a Shiba Inu and her name is Nala.