The high cost of being a senior
Price of events, mementos can top $1,000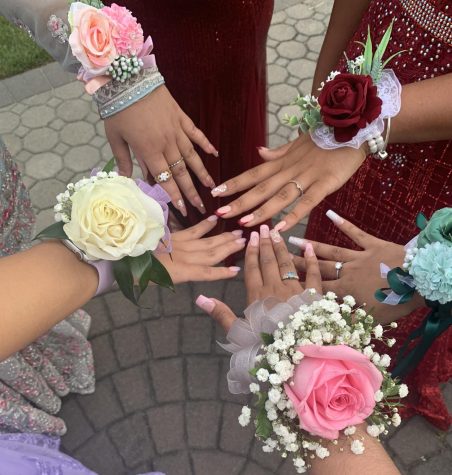 Students look forward to senior year and not just because they're graduating. At Bronx River High School, seniors get to wear senior hoodies, enjoy senior breakfasts, dress up for prom, sign yearbooks and go on senior trips. But the cost of these senior activities can quickly add up. Between prom costs and overnight trips, the total cost of being a senior can top $1,000.  
Senior dues is the only mandatory fee. The $170 fee includes the cap and gown. the Holiday Hills trip, the diploma cover, a senior hoodie and T-shirt, senior pictures, graduation tickets and a yearbook.
The optional extras quickly add up: $375 for the overnight trip, $62 to $105 for a senior ring, $170 for senior prom, and $100 for Grad Night at Six Flags. These expenses do not include transportation to and from prom, prom and graduation clothing, shoes, corsages, accessories, hair styling and makeup. 
Kadija Doumbouya, a student who is graduating early, questioned the cost of senior dues. "I think it is unfair to pay to walk the stage especially since we are graduating inside the school building. The price should be reduced in the incoming years."
The costs for seniors increased across the city in part because budget cuts made it harder for schools to help cover costs and inflation raised costs from last year. Even so, prices vary from school to school. Research shows that the prom at BRHS cost $170 while it cost $40 at Bronx Regional High School and $105 at at Westchester Square Academy. Bronx High School of Science senior dues dropped from $220 last year to $155 this year. That school also has a Parents Association and an Alumni Foundation that help students whose families cannot afford the costs get fee waivers. Not all schools offer their students this kind of help.
Monica Harris, who plans senior activities, explained the increased costs.  "The vendors came up with the prices and we were just hit with inflation," she said.  "The costs are set by the vendors. "It has to be done like rent, regardless of what the price is. It's what the vendors charge. It's not forced; seniors can pay if they want to or not."
Some costs, such as formalwear, can be offset. Ms. Harris, for example, keeps a collection of free prom dresses in the school office, weeks before the prom.
Daniel Butler, a senior English teacher, appreciates the concerns.  "While the price of participating in the activities is high, it reflects current prices in our economy," he said. "In future years, seniors may want to create a fundraiser event to help subsidize the cost, especially if they want the Senior experience."
Jemny Santana, the senior counselor, thinks the cost can be a learning experience. "Senior year means to make sacrifices, work hard and be consistent to graduate,"  she said. "One of these sacrifices is senior dues; it is right for students to pay senior dues because the school has to get the materials. Students were informed as early as the beginning of the school year about payments so the students could have created a fundraiser or get a job to raise money on time for the senior payment and not ask parents for help mostly when they cannot afford it. It's senior year and you get to treat yourself to the fun."
Deputy Superintendent AAden Stern put the issue in perspective.  "Senior dues are the costs associated with senior year, he said. "It's not about a charge for graduation but rather helping the school pay  for balloons, caps and gowns; it's needed."
Even so, he acknowledges the dues may be a hardship for some.  "If senior dues are a hardship, schools should find a way to help out," he said, adding that fundraising events can give students a sense of accomplishment
View Comments(1)
About the Contributors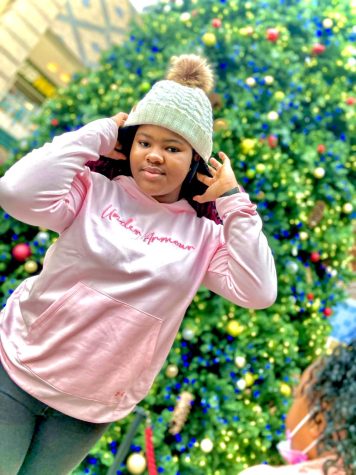 Christiana James, Staff Writer
Christiana James is a senior at Bronx River High School. She loves to watch movies at her leisure time and is a PGC leader.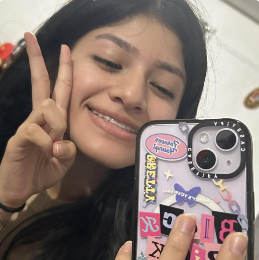 Elvia Serrano, Editor
Elvia Serrano, a senior at Bronx River High School, is an animal lover and hopes to become a veterinarian. She's the youngest in the family and has a dog...