Students create portraits for children in India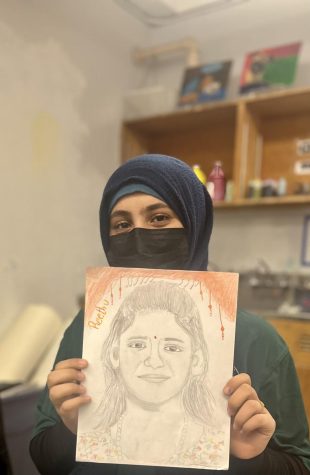 This year Aimee Cavazzi, the BRHS art teacher, decided to ask her students if they wanted to participate in the Memory Project. Some of you may be wondering what the Memory Project is; well, it's where people all over the world make heartfelt portraits of kids in orphanages and its purpose is to touch their lives and youth around the world to the many challenges they face.
This was all started by Ben Schumaker as a student at the University of Wisconsin in 2004. He was passionate about connecting the youth around the world through art to build kindness. Many students were touched by his dedication and decided to put their all into creating these beautiful portraits.
At BRHS, juniors Kelly Ramirez, Nikouli Liranzo and Ashgan Alraidani volunteered. Working with photos, each student created a self-portrait of one child.
"I was excited to hear that we were able to do this project because I feel like it's something special we got to do for kids," Kelly said. 
Nikouli added,  "I thought it was a very nice thing to do and it was fun to see the kids and be able to draw them. I thought it was going to be very hard and challenging but it was very fun and rewarding in the end."
When the children in India opened the self-portraits, their reactions were videotaped and shared with the artists.
Was all the hard work worth it at the end?
"Yes, because I know I made a kid happy with the drawing and it's something they will be able to remember in the future," Kelly said. "Also I got to see their reactions when they saw the drawing which made me happy." 
Nikouli agreed. "It was worth it to be able to see their reactions as they opened it," she said. "And it was very heartwarming to see they appreciated it at the end."
Want to know more? Go to memoryproject.org.
Leave a Comment
About the Contributor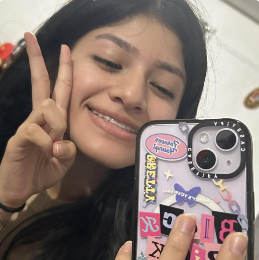 Elvia Serrano, Editor
Elvia Serrano, a senior at Bronx River High School, is an animal lover and hopes to become a veterinarian. She's the youngest in the family and has a dog...