Sports Profile: Kadeem Patterson plans to race in college
Kadeem Patterson during his senior has become one the fastest sprinters in NYC and also hope's to break the 100 meter record for the school, which is 10.81 seconds. During an invitation meet in Mount Vernon, he qualified to compete in the 100-meter dash, 200-meter dash and the 4×100 relay in the PSAL City Championships. 
What sport are you participating in this season? Track and Field
How long have you been playing?  Two years.
What inspired you to play this sport? To get faster for soccer season
What is your position for the team? Sprinter
What is the best part about playing this sport? Defeating people in races.
What is the most challenging part about participating in the sport?  Getting into the right mental space to run.
Describe what a typical meet or game is like?  It's crowded. On the sidelines there are lot of people watching the race and people trying to get into my head. 
What was your team record last year? 10 wins, 1 loss. 
How do you feel like the season is going so far? Great because I'm one of the best in NYC and I'm close to breaking the school record.
How have you improved from last year? Yes, by fixing my technique so now I'm much faster.
What advice do you for others who want to participate in this sport?  Be honest to yourself and don't be a wanna be
What are you and your team's goals for this season? Make it to National's
Do you play any others sports? If so, what are they? Which is your favorite? Soccer and Track. Track because I don't have to rely on others
When you graduate for high school, do you plan to continue playing any sports? Yes. I just accepted a scholarship from Queens College, where will compete on the track team.
Leave a Comment
About the Writer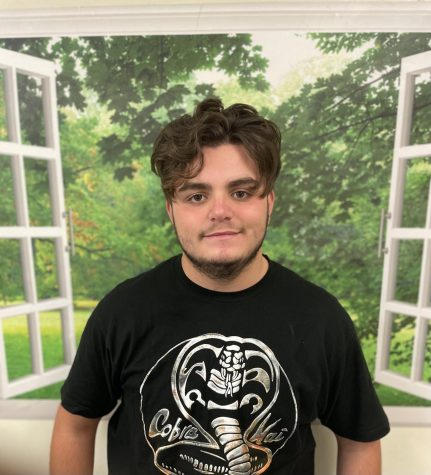 Christopher Montanez, Sports Editor
Chris, a senior at Bronx River High School, plays football and is a member of the student council.