Peer Groups celebrate with ice cream social
PGC leaders unite with their freshman groups for competitions and ice cream
The weekly custom of PGC leaders meeting with their freshman groups on Wednesdays has officially ended for this school year of 2022-2023. To memorialize the ending of PGC,  the freshman class reported to the gym on Wednesday May 17th, as well as all of the PGC leaders and advisers, Monique Paes and John Nelson. Some teachers joined as well and watched. Each PGC group competed against each other in a game of tug of war.
Two freshman groups, along with their leaders, went against another freshman group with their leaders, too. The winning groups faced off against each other – with two groups going at a time. After each group went against each other and the winners were established, everyone decided to free play and enjoy the time together by playing their own games of tug of war.
At the same time, PGC advisers Mr. Nelson and Ms. Paes along with the PGC leaders, were distributing ice cream to the freshman. Everyone seemed to enjoy their time altogether and leaders had a chance to bond with their freshmen students for what may be the last time.  
Leave a Comment
About the Contributor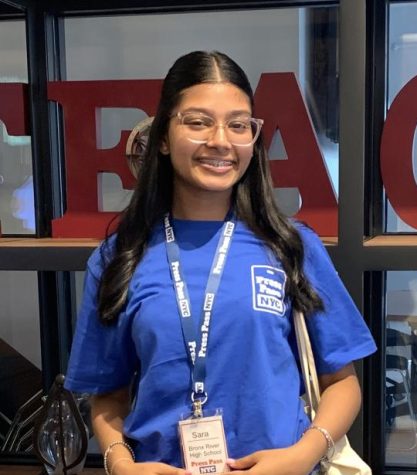 Sara Singh, Editor-in-Chief
Sara Singh, a senior, is part of the NYC Student Press Pass Fellowship program. She has a brother who graduated from BRHS last year.