Bringing back mystery faces
Young forensic anthropologists sculpt and reveal a missing person's face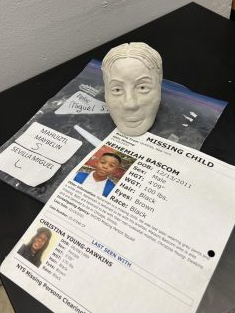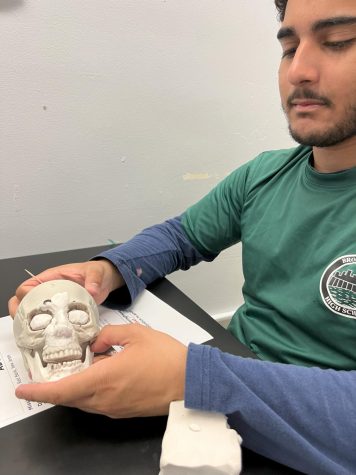 Forensics teacher Trista Norton, has been teaching her seniors the process of "Facial Reconstruction" that occurs in the forensics field. It is a process in which anthropologists attempt to mold out the absent face of an individual  who is missing or deceased. They do this to give themselves and investigators an imitation of what the individual's face may have looked like or what it may look like in the present day.
Ms. Norton explained the concept a month ago when she presented "The Talking Skull," a forensic file about a missing Asian woman named Bun Chee who was murdered by her husband. Investigators and authorities discovered her skeletal remains which were buried, including her pelvis and skull. Her pelvis told them that she had given birth at least twice. They also concluded that she would be about 5 feet tall and weighed about 120 pounds. This, however, didn't reveal her facial appearance. Anthropologists were then instructed to conduct Facial Reconstruction to revive Bun Chee's face.
After seeing how this procedure is done in the forensics field, students had a chance to try doing facial reconstruction in class. Ms. Norton first put pictures of real missing people in New York State all around the classroom. The displays included their hair color, eye color, gender, height, weight and the date each of them went missing.  Students then chose which missing face they wanted to rebuild and were provided with model skulls, plasticine clay (which is earth-based mineral clay as well as sulfur and gluten free), toothpicks, spoons and knives to help outline and add details to the face.
Because students learned about the differences between a male and female skull, they were able to place pieces of clay on the skull/face that varied in thickness depending on the gender. They spent a few days shaping the head part, the eyes, nose, lips and some added ears (if they were visible in the picture). Some even added hair to the skull. This was a unique but fun project that students worked on and something that most have never done before. The outcomes of the skulls were amazing in their own ways.
"This year was the first time I attempted a facial reconstruction project with my classes and I think it turned out really well," Ms. Norton said. "I enjoyed watching the students construct the faces of the missing persons, and listening to them discuss their stories. Hopefully we were also able to bring some awareness to the issue as well." 
Senior Nabiha Miah says, "It was a bit difficult to make the ears, eyes and eyebrow shape but at the same time it was cool to see how it turned out after everything. When I saw the finished product of my classmates' skulls, some looked really funny and others looked like it matched with the picture. Finally, it was interesting to see the talent that some people have."
Maybelin Mahuiztl adds, "It was very cool making this reconstruction while having to struggle making these small details especially in the lips and eyes, which made it more challenging. But through a lot of fails, we were able to complete it; it's not that great but then we did the best we could."
Leave a Comment
About the Contributor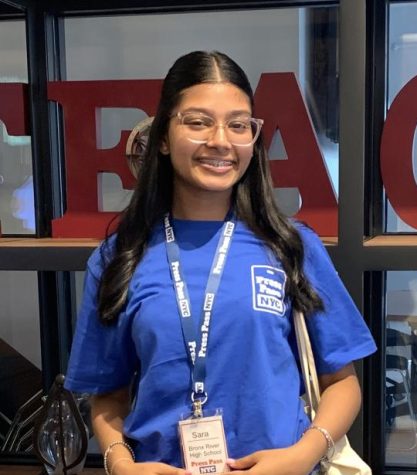 Sara Singh, Editor-in-Chief
Sara Singh, a senior, is part of the NYC Student Press Pass Fellowship program. She has a brother who graduated from BRHS last year.