Sports Profile: Kimberly Perez is versatile athlete
What sport are you playing this season? Softball
How long have you been playing?  Three Years
What inspired you to play this sport? At first, I wanted to play just for fun.
What is your position on the team? Out Field
What is the best part about playing this sport? Becoming a family and building a sisterhood.
What is the most challenging part about participating in the sport? It is a mental game. Whenever I make a mistake, it messes up my game.
Describe what a typical meet or game is like?  It is fun
What was your team record last year? 12 wins)- 2 losses,
How do you  feel like the season is going so far?  Scared because the team has a lot to work on
How have you improved from last year?  My hustle, which  means putting in the work, has improved.
What advice do you have for others who want to participate in this sport?  Focus and don't roll on your mistakes.
What  are you and your team's goals for the season? To improve and win the championship
Do you play any other sports? If so, what are they? Which is your favorite? Volleyball and Basketball. Volleyball is my favorite because it's more positive and I'm more skilled at it.
When you graduate from high school, do you plan to continue playing any sports?  Volleyball because I can get a D1 scholarship.
Leave a Comment
About the Writer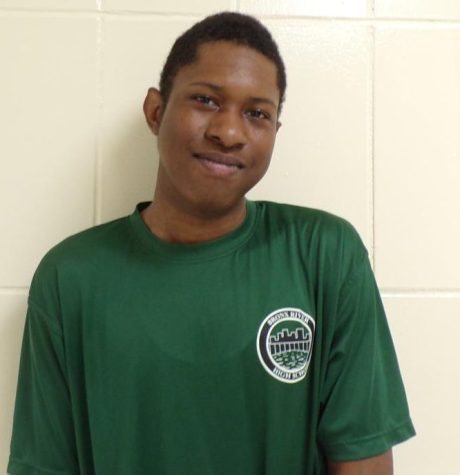 James King, Copy Editor
James King,  a senior at Bronx River High School, is a caring student who hopes to help all those who are in need.  James has a good ear for writing...