Esports Club FIFA '23 World Cup Fundraiser
Anyone who enjoyed the FIFA 2023 World Cup should definitely hear about this. Starting next month, the Esports game club is holding a fundraiser for next year's FIFA 24 game with hosts Monique Paes and Dennis Lucid. A pizza party will be held during the championship game, a crown for the champion, and featured story on the BRHS website. Entries have a $10 fee,  which will help the gaming club buy the most recent game titles, controller, and maybe a new gaming console (PS5). But every aspect of this tournament comes with specific logistics that MUST be followed in order to partake in this event.
Logistics:
Once fee is paid, a drawing will take place to determine the country selection and playing order.

Any missed match due to attendance will result in a forfeit

Games will be played during lunch and some days after school

Each match will feature five-minute halves. If the game ends with a tie, players will play Golden Goal to decide the winner. If not, then penalty kicks will be the decider

No Country can be selected more than once
"This fundraiser is mostly for Ms. Paes and we wanted to create something different from a school store, such as the snack store," said Mr. Lucid. "We also really want to try and update the games and console systems we have into better ones. Plus, this might turn out to be a new BRHS tradition."
Everyone who is participating in the planning is super excited and can't wait for participants who will join this charity event. 
Stay tuned and get your seat fast because this event will only have 20 seats available. Good luck to anyone joining.
Leave a Comment
About the Writer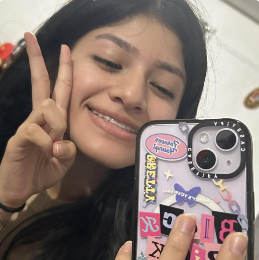 Elvia Serrano, Editor
Elvia Serrano, a senior at Bronx River High School, is an animal lover and hopes to become a veterinarian. She's the youngest in the family and has a dog...