Sports Profile: Katie Ordaz
Lacrosse goalie protects the net
What sport are you playing this season?
Lacrosse.
How long have you been playing?
Two years.
What inspired you to play this sport?
My freshman year when Monet did lacrosse during gym class.
What is your position for the team?
Goalie.
What is the best part about playing this sport?
The best part of the sport is being able to block the opponents shots.
What is the most challenging part about participating in the sport?
The most changing part is not blocking the bouncing shots.
Describe what a typical meet or game is like?
A typical meet would be getting ready in the locker rooms, heading out to the field and starting our warm ups.
What was your team record last year?
Team 4:8; my stats: 69 saves 58 allowed.
How do you feel like the season is going so far?
I feel like the season is going OK so far with the practices, but will get better and work harder.
How have you improved from last year?
Last year, I used to be afraid of the ball, this year not so much.
What advice do you for others who want to participate in this sport?
I'd say to be prepared to use your strength and to not be scared of the ball.
What are you and your team's goals for this season?
Our goal is to win games and get into the playoffs.
Do you play any others sports? If so, what are they? Which is your favorite?
Soccer and Lacrosse. My favorite sport would be Lacrosse because I feel like it's easier and challenging.
When you graduate for high school, do you plan to continue playing any sports?
I would love to continue playing, but I don't think I'll be able to juggle my college classes and sports. It's become expensive.
Leave a Comment
About the Contributor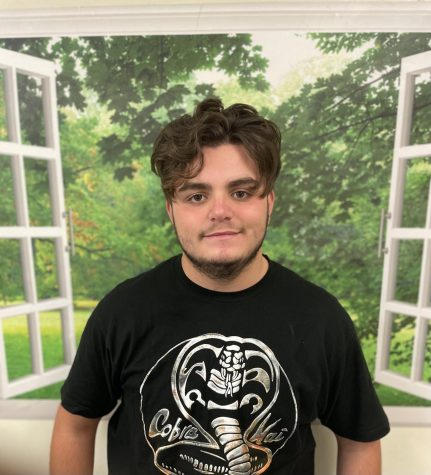 Christopher Montanez, Sports Editor
Chris, a senior at Bronx River High School, plays football and is a member of the student council.