Basketball tourney will honor Mr. Ollivierre
Bronx River High School's annual Basketball Tournament will be played in honor of  David Ollivierre, otherwise known as Mr. O, a beloved teacher who died unexpectedly last year. There will be two games hosted on March 28th. Teams of 9th vs 10th graders will play at 2 p.m. while teams of 11th vs 12th graders will complete at 3 p.m.  The winning teams from both games will play in the championship game at 2 p.m. on March 30, the year-anniversary of Mr. O's untimely death.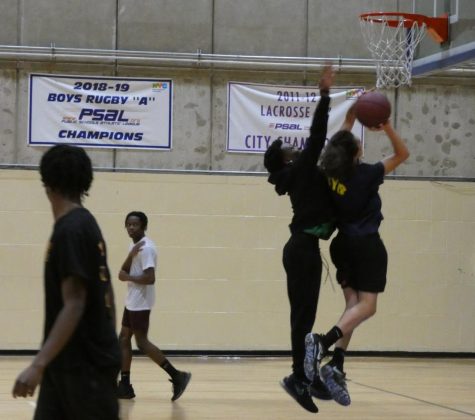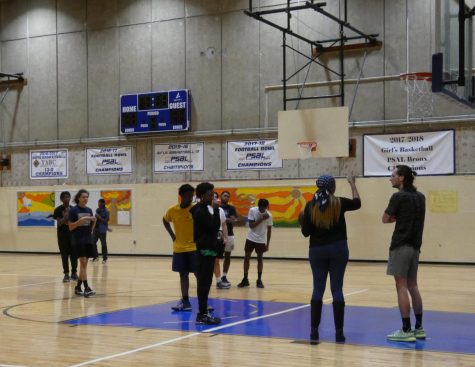 Each team will have two coaches from the school staff.
9th Grade: Head Coach: Daniel Herguth; Assistant Coach: Adam Schwenzfeier
10th Grade: Head Coach: Joseph Shinn; Assistant Coach: Anna Maria Jack
11th Grade: Head Coach:  Elijah Lopez;  Assistant Coach: Jill Sobol
12th Grade: Head Coach: Takia Gaynor; Assistant Coach: Dennis Lucid,
Rich Himed, the teacher organizing the tournament, says there will be a moment of silence to honor Mr. O's memory. He also said the junior and senior boys will wear jerseys with Mr. O's name.
"Mr. O was a coach who listened to our ideas about what we should do," said Chris Montanez, who is playing on the senior team. "He helped everyone find a way to play."
"We won last year because of him," said Chris. "And this year we want to win for him."
Players representing 9th Grade are Justin Arias, Laderius Allen, Kai Graves, Alp Hasani, Victor Huertas, Tracey Junious, Adam Lococo, Jeury Mota, Jamal Quinones and Austin Zhu.
Players on 10th grade team are Kevin Carvente, Isaiah Delvalle, Justin Sadiel, Diaz Arias, Aziz Dumbuya, Jhonluis Feliz, Karte Fowler, Allan Gomez-Alvarado, Damion Kelly Jr., Mateo LassoValdes, Adrian Morel, Angel Mota and Ruben Santiago.
Eleventh grade players are Keishaun Bowers, Mouloukou Fadiga, Josiah Fairley, Jacob Figueroa, Isaiah Jenkins, Issaka Kabore, William Lappe, Jerome Norman, Qualik Paniagua, Adrian Parra, Eleonaid Ramirez and Raymond Zapata.
Seniors playing are Emad Ali, Alex Almodavar, Jahleem Desouza, Harold Garcia, Brandon Genao, Marques Hutchinson, Yumeth Jawadeya, Christopher Montanez, Kadeem Patterson, Isaiah Reyes, Sean Scott and Jakhyre Wainwright.
Leave a Comment
About the Contributors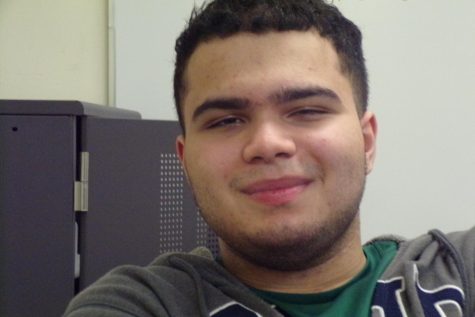 Gabriel Ulbano, Staff Writer
Gabriel Ulbano is a senior at Bronx River High School.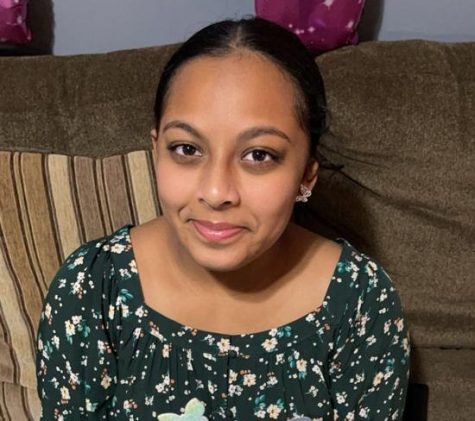 Aliyah Ali, Staff Writer
Aliyah Ali is the oldest of three younger siblings. She loves to write, read, sketch and create music.