Student bathrooms closed for renovation on 4th floor
Students can use bathrooms on third floor
At long last, the fourth floor student bathrooms are being upgraded. The renovations, which started in early February, mean students must use the third floor bathroom until repairs are completed. But considering the state of the bathrooms, the inconvenience seems worth it.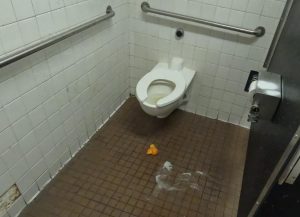 The closed bathrooms were a mess: Graffiti on the walls, clogged sinks and toilets. There was only one mirror in the girl's bathroom with someone always hogging it.  Worse yet, some students were so disgusted by the bathrooms that they would hold it in the whole day, which is a health concern.
"It smells bad and girls leave behind their business, says Kadija Doumbouya. "People cannot dispose of pads nicely. The sinks are always flooded."
Sayuri Calderon agreed. "It smells bad," she said. "The mirror is too small and it's dirty. It looks broken and run-down. It looks like they clean it every decade."
Principal Greg Fucheck played a role in getting the bathrooms fixed. "People have been complaining for years so I have been pushing to get the department of school facilities to approve the upgrade," he said.
"I am super happy because the bathrooms are disgusting and the purpose is to make the bathrooms  "wheelchair accessible'' even though we currently don't have any disabled students."
The new bathrooms should be ready by the end of the school year.
"The renovations have to be finished by June 30th, this school year, because the money that's paying for this has to be spent by that date," Mr. Fucheck explained.
Leave a Comment
About the Contributors
Sara Singh, Editor-in-Chief
Sara Singh, a senior, is part of the NYC Student Press Pass Fellowship program. She has a brother who graduated from BRHS last year.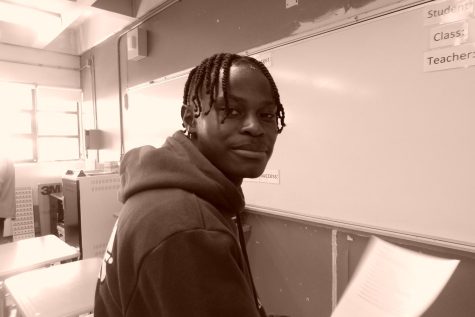 Kadeem Patterson, Sports Reporter
Kadeem, a senior, plays soccer and is on the track team. He also is a member of the art club.