Seniors now have 5 months until they graduate
Now that the year of 2023 has officially arrived,  seniors at BRHS are left with 5 more months of school until graduation. Not only that, but they have 5 more months to experience Bronx River High School's environment for what may be the last time. A few seniors have come to this realization of how much time they have remaining in high school. For some it's bittersweet, for some it's not a big deal and some can't even believe it – not to mention, some may feel a combination of all three. As of right now, January 2023, this is how some seniors are feeling regarding their time left until graduation: 
Question: As of right now, how do you feel about having 5 months left until you officially graduate from Bronx River High School?
Senior Nabiha Miah: "It feels a bit immense. First off, our high school years were shortened because of COVID-19 and part of me still feels like I am a freshman. Recently I started making new friends and creating new bonds, which I didn't have time to make in freshman year and I am going to miss these friendships. I am one who doesn't step out of my comfort zone, so I might find it very hard to recognize I am entering adult life. All in all, I feel like I cannot catch up with time."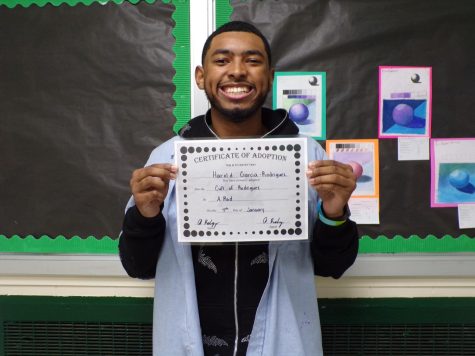 Senior Harold Garcia: "A sense of relief because I worked four years for this and to receive such an important accomplishment that I gladly am happy to take part in receiving and shaping the person I soon am to become and will be makes me feel forever grateful as well as for the peers next to me who helped me through the way to get this gift." 
Senior Yessleiry Delacruz: "I feel like time definitely went by really fast, I'll definitely miss high school a lot. Part of me wishes I had a year left to enjoy having so little to worry about some more since we basically missed a whole year due to COVID. I am excited to see what life will be like after high school, see how much I grow as a person, and just meet new people and make new friends. I'm trying to enjoy it all as much as I can right now because I do want to hold the memories of all the senior events dear to my heart once I leave.  Time is definitely going by too fast though… It feels like we just started this school year and the end is so close already."
Senior Jakhyre Wainwright: "It feels overwhelming because we are about to go into the next steps of our lives, like college." 
Senior Brandon Genao: "It's amazing how time caught up with us so quickly over quarantine. I'm not ready for adult life yet. Now people will get a reality check since we're all going tp part ways. I can't wait to experience being independent."
After hearing how some of "Class of 2023" feels about graduating soon, they seem to all have mixed but yet similar feelings within each other. They concluded that feel they feel intimidated about what the future may hold and admire what high school offered them. Even though seniors missed out on some  high school time due to the worldwide pandemic and some dislike this, these seniors are appreciative of the high school time they did get to experience and their time at BRHS has impacted them in a positive way.
Our high school years have gone by so fast and knowing that we will be graduating soon can make one feel a bit sad. Nevertheless, all the memories and bonds that were built within the BRHS community will forever be cherished by the senior class.
Leave a Comment
About the Contributors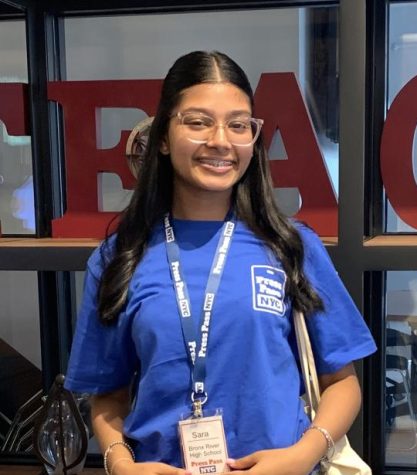 Sara Singh, Editor-in-Chief
Sara Singh, a senior, is part of the NYC Student Press Pass Fellowship program. She has a brother who graduated from BRHS last year.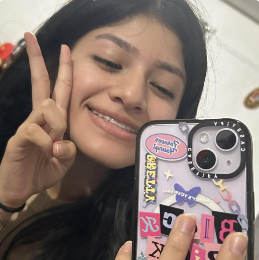 Elvia Serrano, Editor
Elvia Serrano, a senior at Bronx River High School, is an animal lover and hopes to become a veterinarian. She's the youngest in the family and has a dog...