NFL Playoff Week One: Super Wild Card Weekend
JACKSONVILLE SHOCKS THE CHARGERS WITH BEWILDERING COMEBACK (31-30)
Matthew Stafford and the Los Angeles Chargers were looking for a blowout win against the Jacksonville Jaguars, but Trevor Lawrence began to erupt in the 2nd Quarter, and the Chargers defense had no response for him. Similarly, the Chargers offense had only one field goal in the 3rd quarter and was held scoreless in the fourth, pulling the plug on their season.
BILLS BEAT MIAMI IN THRILLER (34-31)
The Buffalo Bills, led by Josh Allen, barely makes it past the Miami Dolphins. Headlined by rookie quarterback Skylar Thompson. the pressure was truly on when Darius Slayton, a Bills wide receiver, drops a pass on a 4th down, forcing Buffalo to punt the ball instead of gaining a first down and running the clock. Luckily, a false-start penalty on a 4th and 1 by Miami, mixed with the Bills incredible defense, sends the Dolphins Home.
BENGALS BARELY WIN AGAINST RAVENS (24-17)
Joe Burrow and the Bengals played against the Lamar Jackson-less Ravens, with Tyler Huntley, another rookie, putting on an incredible display for a rookie under playoff pressure, but came up just short, sending the Ravens flocking back to Baltimore.
NEW YORK GIANTS UPSETS VIKINGS IN STAGGERING VICTORY (31 – 24)
Daniel Jones and the New York Giants pull off an incredible upset on Minnesota Turf, with a major contribution by Daniel Jones's incredible running skills, mixed with the Giants' unusual but effective "8 D-Back" Defense, shutting down Justin Jefferson, and leaving Kirk Cousins without his main weapon, sending the Vikings back to their couches.
COWBOYS TRAMPLE THE BUCCANEERS (31 – 14)
Dak Prescott and the Cowboys stomps Tom Brady and the Buccaneers as the Cowboys go on 4 consecutive scoring drives. Tom Brady started completing passes within the 3rd and 4th quarter, but couldn't get enough momentum going to make a comeback. With this victory, America's team steals the rest of the Buc's season, and probably the last game of Tom Brady's career.
Leave a Comment
About the Contributor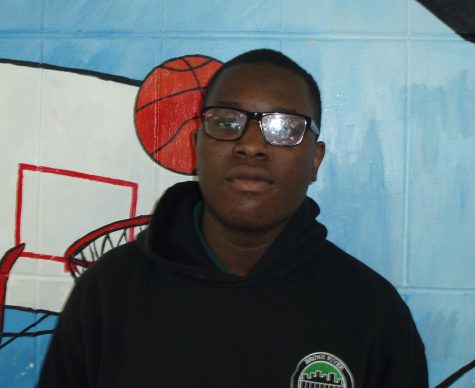 Miguel Wint, Columnist
Miguel Wint, a junior at Bronx River High School, enjoys sports and the gaming club.