Manhattan Theatre puts students, staff on 'Broadway'
The concept is simple: Students and teachers take part in a theater workshop in the morning. Then, they go see a play where all the activities suddenly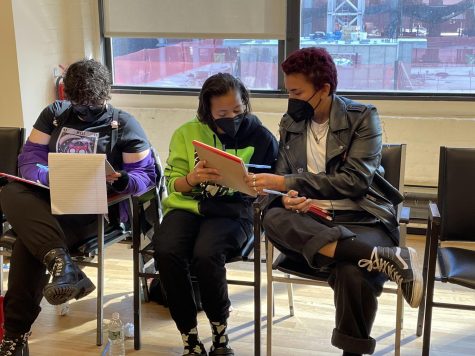 make sense. This wonderful, and at times, magical journey is part of the Manhattan Theatre Club's Family matinee program. I, along with other students and staff at Bronx River High School, have experienced two workshops and plays so far this school year. 
Each workshop ties into the play that you see later that afternoon. For example, the Broadway play, "Cost of Living" focused on interconnectedness with people you don't know. During the workshop, we wrote pretend texts to strangers in the room, and strangers in the room responded to those texts. Believe it or not, this actually proves to be a key plot point in the play.
Another workshop focused on an off-Broadway play about the relationship between an immigrant father and his son. Before seeing, "Where The Mountain Meets the Sea," we described things that remind us of home. And these memories played an important role in the off-Broadway play about a father and son's dreams and longings.
Both plays showed how people make sacrifices for ones they love.  I truly felt a connection to the plays as I have made my fair share of sacrifice so I can ensure my loved ones' happiness. Both plays were beautiful in set design, sound design, and character development and I am honored to be a witness to the beauty of theater.
Note: The next Family Matinee workshop  on Jan. 7 will feature "The Collaboration," a Broadway play about the unlikely artistic collaboration  in 1984 between international superstar Andy Warhol and the art scene's up-and-coming Jean-Michel Basquiat. Bronx River High School will be there. And so will I.
View Comments(1)
About the Contributor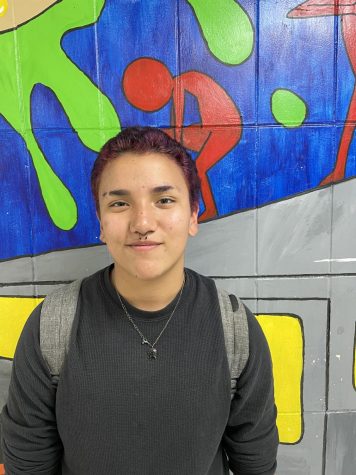 Elliot Lima, Staff Writer
Elliot Lima loves photography and S.T.E.M. He's a people person whose goal is to just put a smile on everyone's face.