Sports Profile: Marques Hutchinson
Marques dreams of playing basketball in college
What sport do you play? Basketball.
How long have you been playing? I have been playing basketball since the 3rd grade.
What is your position on the team? My position on the team is shooting guard.
Why did you choose to play this sport? I chose to play this sport because I love it and it brings me joy. 
What is the most challenging part of the sport? The most challenging part of the sport is conditioning. 
What is a typical meet or game like? Game days are extremely challenging because I have to get my mind and body right for the game. 
What was your team record last year/individual stats? We were 17-1. My stats were 11 points, 6 rebounds and 2 assists. 
What advice do you have for others who want to participate in this sport? If you put in the work, it will pay off.
What are you and your team goals for the fall 2023 season? Explain. My team goal for this year is to win a chip – win everything. 
When you graduate high school, do you plan to continue playing this sport? If so, explain: I do plan to play basketball after high school because it's something I see myself doing for the rest of my life.
Leave a Comment
About the Contributor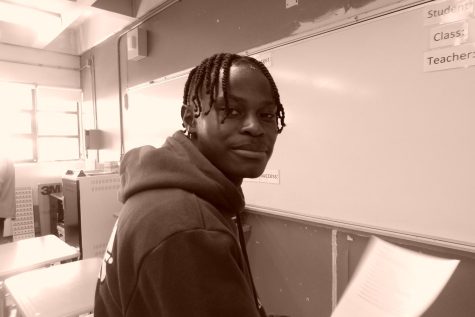 Kadeem Patterson, Sports Reporter
Kadeem, a senior, plays soccer and is on the track team. He also is a member of the art club.