Pajama day is wake-up call for comfy clothes
Today was the first "BRHS Spirit Friday" of the school year and it was Pajama Day. All the students came in this morning looking and feeling very comfortable while also showing their bright, vibrant and characteristic PJ's. At first, I was unsure if even any students were going to participate in Pajama Day but it turns out that there were more students in PJ's than expected. To be honest, it felt a little awkward coming to school in pajamas because everybody was looking at me when I was walking to my bus stop and it's not like I come to school in PJ's on a daily basis. However, I was very comfortable in them and after I saw a few classmates in PJ's, it felt a bit more lively. Some people wore character onesies from TV shows, which added to the spirit. Others wore Christmas-themed pajamas. A few brought along their favorite stuffed animal to accompany their outfit. Most complied well and they looked cozy.
"I wish I could wear PJ's every day," said Jefferson Velez, the college advisor. "It is comfortable and I want to see more spirit weeks like this; it is so amazing."
Christiana James, a senior at BRHS, added: "I am so happy because Mr. Lucid said that I had the best pajama outfit." She also stated, "Last year I was not in PJ's because I was scared to look weird but this year as a senior, I am proud to be in PJ's."
And I have to say, I agree with her.
View Comments (1)
About the Writer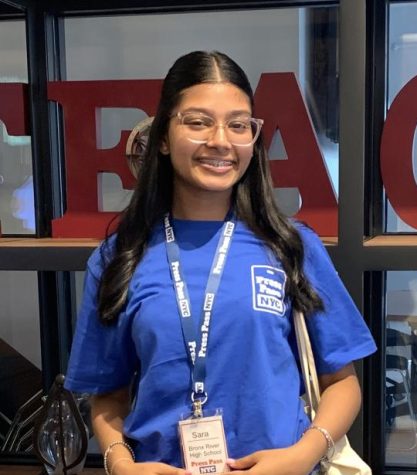 Sara Singh, Editor-in-Chief
Sara Singh, a senior, is part of the NYC Student Press Pass Fellowship program. She has a brother who graduated from BRHS last year.