Senior advisor helps graduating class make most of last year
Monica Harris, the payroll secretary at Bronx River High School, wears many hats at the school: One of the most important, especially to graduating seniors, is the role of Senior Advisor. In an interview, Ms. Harris shared her thoughts on the role.
What is a Senior Advisor? 
"So, it really called "Senior Events Coordinator.  I plan all the events with Ms. Delacruz for the seniors, like graduation, prom, picture day, and so on."
How long have you been working as a Senior Advisor? 
"I've been doing it for more than 20 years."
What is it like being a Senior Advisor?  
"It's a lot of work. It's a lot of planning, organizing. But it can be exciting, rewarding, and exhausting."
What are the struggles of a Senior Advisor?
"Planning dates, that's probably the biggest struggle, and getting students to reply in a timely fashion. We have deadlines and we're always past the deadline, it's tough.
What are your struggles as a Senior Advisor?
"It's not a struggle because I do it efficiently but, it's all a matter of how you time things, organization skills and planning. If you pre-plan, or overly plan, which I do extremely well, we have smoother sailing. It's those who put a horseshoe in our plans at the last minute."
What is your work like?
"Busy. I wear many different hats here. I don't mind because I'm a work-horse." 
Did you ever find your work easy? Or did you ever find it challenging?
"When I find a challenge, I literally keep going until I figure it out. If I don't figure it out, I keep going until I do. What I don't know, I will research to find out what the answer is, and I will help anybody who needs it."
What was it like figuring out that being a Senior Advisor was the job for you? 
"I was told years ago that I should be a wedding planner, because I always did these crazy parties for family events. So this just kind of fell into that, and it worked well because of what I do."
What is something you wished you learned during the times you first worked as a Senior Advisor? 
"Every year we learn something else. We learn what not to do, and continue to work well on what we do. It's about progress."
Leave a Comment
About the Writer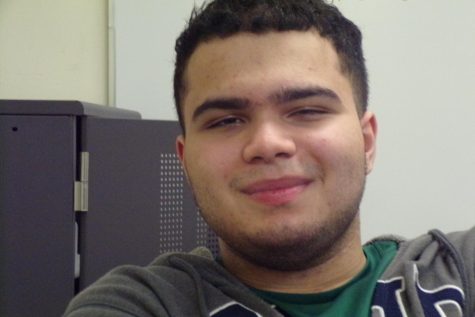 Gabriel Ulbano, Staff Writer
Gabriel Ulbano is a senior at Bronx River High School.