Students attend national journalism conference
Four days of workshops, sightseeing and new experiences
Editor's Note: Elvia Serrano, an editor for the Bronx River News, shares her experiences attending a national journalism conference in St. Louis. Her story also includes insights from Jocellyn Velez, a student who attended, and Deborah Porterfield, the advisor who attended.
Students from high schools around the United States – and even London – all came together to attend the fall Journalism Education Association (JEA)  and National Scholastic Press Association fall conference in St. Louis Nov. 10-13.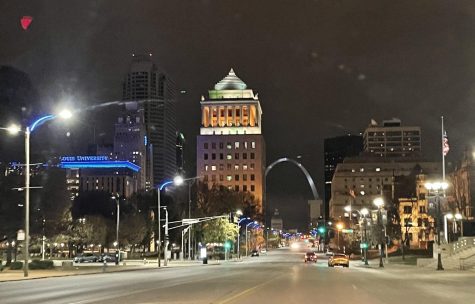 More than 3,000 students and their advisors attended workshops, listened to keynote speakers, learned from media critiques and gathered info from professional journalists. Thanks to two generous grants, I, along with the school's advisor, Deborah Porterfield, and another editor, Jocellyn Velez, got to attend the conference too. We won one of only three JEA national grants that paid for the conference registration and rooms at the Marriott St Louis Grand. Press Pass NYC, a non-profit that helps city schools develop newspaper programs, covered expenses for travel and meals.
"These generous grants gave our students a chance to learn first-hand about journalism and see another part of the country," said Ms. Porterfield. "We couldn't have done it without their support."
With the help of these grants, Ms. Porterfield, Jocellyn and I flew to St. Louis, where we attended the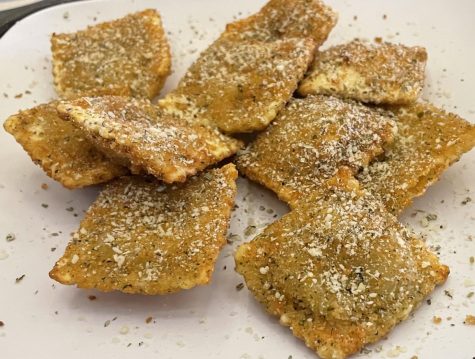 national journalism conference for five days and four nights. This gave us  time to gather ideas to share with the Bronx River News staff and members of Press Pass NYC. It also gave us a chance to showcase our school and its online newspaper in a national setting.
 With packed schedules that often started at 8 a.m. and ended at 9 p.m. the conference proved both exhilarating and at times exhausting. During the conferences, Jocellyn and I took notes as professional journalists shared ideas on brainstorming and what to do when you're in a slump. Ms. Porterfield also took notes, gathering ideas from experienced advisors on how to give students more autonomy and voice.
"I initially was excited about having the chance to share this opportunity with two talented students, but once I was there, I realized the conference also provided me with wonderful opportunities to exchange ideas with other advisors and students,'' explained Ms. Porterfield. "We launched our newspaper in December, less than a year ago, and it was wonderful to get feedback on how far we've come and get suggestions on empowering our students to find their voices.''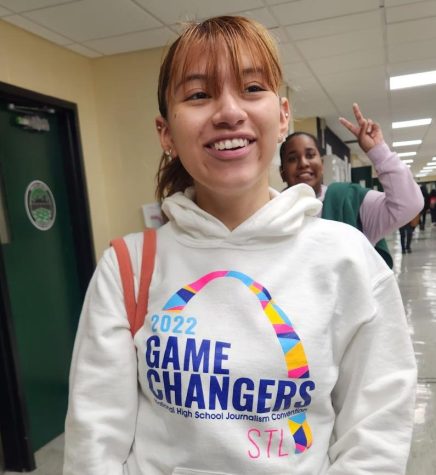 Jocellyn found the experience enlightening: "One thing I'll always remember from the Journalism Convention is how passionate the speakers were about talking about writing or journalism, she said.  "It was interesting to know how passionate they were about teaching us, young journalists, about the real world in journalism. I definitely learned new tips on how to better my writing and got to learn more about others' challenges and experiences."
Even though St. Louis is considered a city, the downtown area often seemed like a ghost town, especially when we ventured a few blocks from the convention center during the Veterans Day holiday weekend. Unlike NYC, the streets often were nearly deserted. 
 The conference, which attracted students from a variety of states, including California, Colorado, Arkansas and of course, Missouri,  provided us a chance  to interact with people from other parts of the country. Jocellyn and I noticed that some people seemed discourteous and perhaps too entitled. For example, on one night, some attendees ran up and down the hotel hallways, loudly banging on doors. But we also appreciated the kindness of others, including a woman who offered to take a group photo outside the convention center.
Even though the convention attracted students from all over the country, it didn't provide the same diversity that BRHS students are accustomed to. For example, in every session  Jocellyn and I  attended, we felt as if we were the only Hispanics there and often felt as if we didn't fit in. But we stuck together and went with the flow.
Even though most places and stores seemed unfamiliar to us, we still wanted to explore the area and so we fit in some sightseeing. We rode to the top of the Arch, where we viewed the Mississippi River, the St. Louis Cardinals Baseball stadium and other landmarks from a bird's eye view. We toured a Western Expansion museum within the Arch Complex and even sampled one of St. Louis' famous foods: toasted ravioli.  On the last night, we visited Union Station, where we rode the giant Ferris wheel and explored a mirror maze. And then we celebrated our journey with dinner at The Station Grille in the Union Station Hotel.
As we prepared to pack up for the trip home, we reflected on how this new experience gave us a chance to learn about journalism,  life and the lure of visiting new places. As Jocellyn explained, "This experience makes me want to travel like this when I'm older.''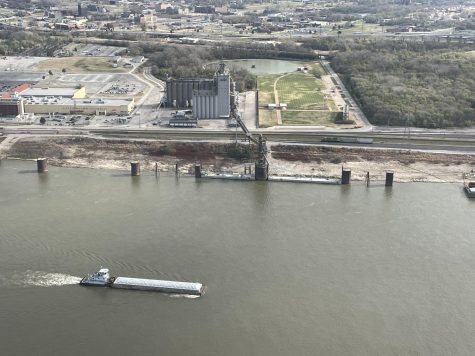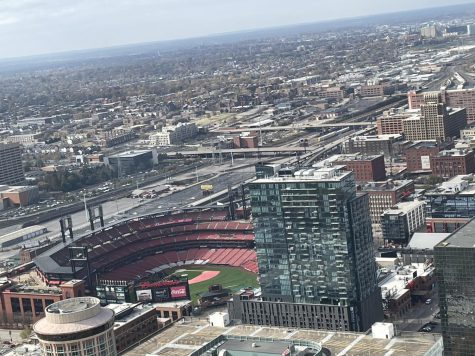 View Comments (3)
About the Contributor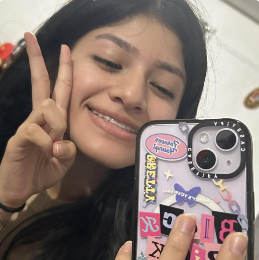 Elvia Serrano, Editor
Elvia Serrano, a senior at Bronx River High School, is an animal lover and hopes to become a veterinarian. She's the youngest in the family and has a dog...