PGC leaders guide freshmen
Editor's Note: Christiana James, a Peer Group Connections leader, shares her experiences working with the freshman.
After all the preparing and training peer leaders of 2022-2023 went through, we finally had had a chance to do outreaches to ninth graders. The PGC groupings were mostly random and on the first day, it was a bit of struggle for freshmen to locate their PGC leaders because they did not know them in person. But eventually, everyone found the right group. 
On Wednesdays, PGC groups go to their various classes and get settled in a circle. There are always assigned activities organized to aid the freshmen to get to know each other, help them to socialize with their peers and build a community. Some activities include: Everybody Who, Group Juggling, Name Game, Boundary Breaking and  Two Fictions and a Lie. The most popular game was "I like everybody who" due to the fact that the game got us out of our comfort zone. We were in a circle seating for the activity and there is one person in the circle who has to start the sentence saying " I like everybody who…" and add something they feel everyone likes. If you relate to what is said, you have to move to a seat across from where you are. After all the activities come to an end, the freshmen are asked questions about the activity done and what they learned from it. 
After the first PGC meeting, Abdulmalek Essaeli, one of the freshmen, said "PGC is an interesting way to learn to connect to your classmates and to the school in general. PGC today was very up and down but I feel like the facilitators tried and I got a free Doritos but all in all, it was a very OK day." Another freshman, J. Paula, added, "PGC is a good place to socialize and learn about people. Today was a chill day in general."
View Comments (3)
About the Writer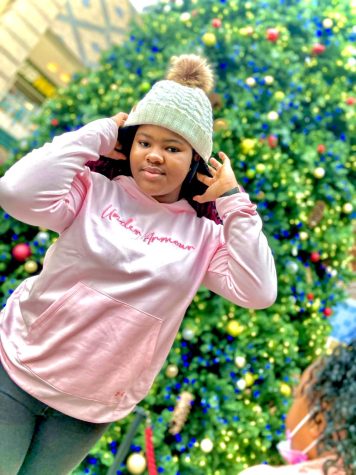 Christiana James, Staff Writer
Christiana James is a senior at Bronx River High School. She loves to watch movies at her leisure time and is a PGC leader.