Trick or treating at the classroom door
Students, staff dress up for Halloween
BRHS students had a blast dressing up in their desired costumes and going trick or treating, all while in school.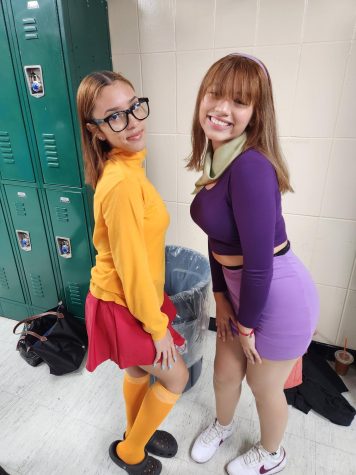 For this year's Halloween at Bronx River High School, students from all grades had the opportunity to go trick-or-treating during the last ten minutes of advisory during first period.  Excited students crowded the halls with their trick-or-treat bags, eager to get their candy. Teachers stood in front of their classroom doors handing out candy to the students with smiles on their faces. While trick-or- treating, people posed for pictures and exchanged compliments about each other's costumes. 
Costumes ran the gamut from a Cowgirl and the Joker to Puff the Marshmallow and Princess Peach. Some students skipped the costumes, opting take advantage of a dress-down day where school uniforms weren't required.
"I loved everyone's costumes," said senior Nabiha Miah, "but more people should have participated."
Jocellyn Velez as Daphne and Genesis Gutierrez as Velma from "Scooby Doo," won first place and a $40 gift card in the Student Council's costume contest.  Lenny Santos as Mario and Kayla Connolly as Princess Peach won second place and a $25 gift card. Damian Nichols as the Stay Puft Marshmallow Man and Sebastian Perez as the Inflatable Dinosaur each won third place and $5 Snack Store credit.
 Concepcion Pena, the student council leader, said "It was wonderful to see all the kids engaging in this year's Halloween activity. It showed the Bronx River's true spirit."
View Comments (4)
About the Contributors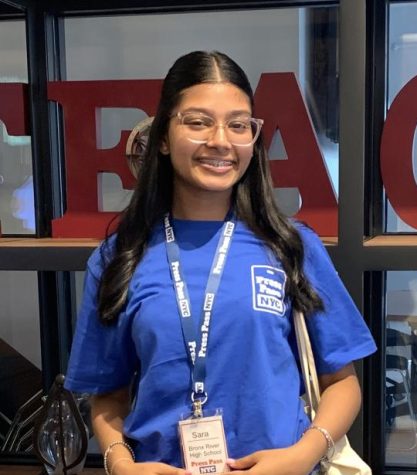 Sara Singh, Editor-in-Chief
Sara Singh, a senior, is part of the NYC Student Press Pass Fellowship program. She has a brother who graduated from BRHS last year.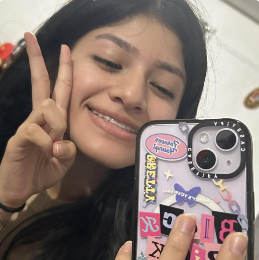 Elvia Serrano, Editor
Elvia Serrano, a senior at Bronx River High School, is an animal lover and hopes to become a veterinarian. She's the youngest in the family and has a dog...