Sports Profile: Kadeem Patterson
Kadeem, a senior, hopes to run track in college.
What sports do you play? Soccer and track.
How long have you been playing? Soccer, 5 years.  Track, 1 year.
What is your position on the team? Soccer: Defense. Track: anchor leg in relay
Why did you choose to play this sport? I grew up playing soccer.  
What is the best part about playing sports? Track: It's satisfying. Soccer: I really like it .
What is the most challenging part about participating in the sport? Consuming energy.
Describe what a typical meet or game is like? Weekends at 8 a.m  Weekdays at 5 p.m.
What was your soccer team's record last year? 10-1?
What were your track stats?  track 100 meter-11.6, 200 meter , 23.4
What advice do you have for others who want to participate in this sport? Track: Know your strengths. Soccer: Know your speed.
What are you and your team's goals for the fall 2023 season? Soccer: Make it to the playoffs. Track: Go to nationals.
When you graduate from high school do you plan to continue playing the sport?  Yes. I plan to do track in college. It keeps me active and makes me want to be better. 
View Comments (4)
About the Contributor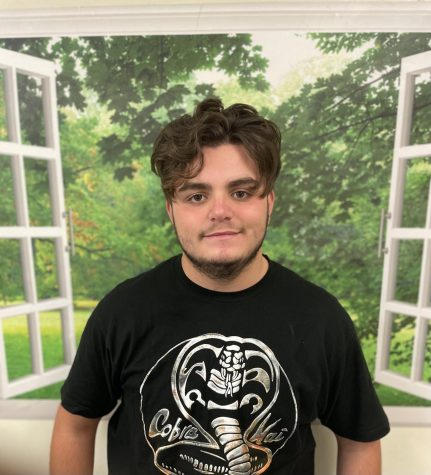 Christopher Montanez, Sports Editor
Chris, a senior at Bronx River High School, plays football and is a member of the student council.