Artist of the month: Charlotte Espinal
Charlotte Espinal, a junior at BRHS, was selected as artist of the month for October by Aimee Cavazzi, the art teacher.  Ms. Cavazzi says Charlotte is creative and produces amazing work.
She cited her art book covers as an example of Charlotte's talent. At the beginning of each school year, Ms. Cavazzi has students create a front and back cover for their art books. The covers must include five symbols that represent the student. Students also observe and choose 10 different line patterns with elements of line and pattern.
(See if you can find the patterns and symbols Charlotte chose by studying the covers pictured here.)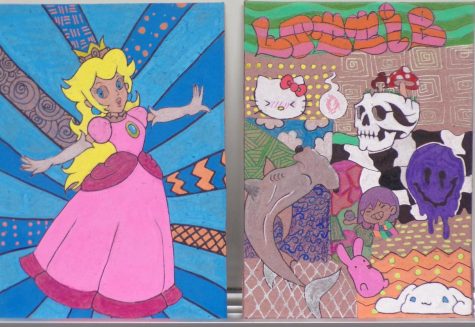 Charlotte shares her thoughts on art and its impact on her life:
Why do you enjoy creating art? It relieves stress.
What is your favorite medium or style? Why?  I like the cartoon kind of style. Mostly because cartoons are what I grew up  with and love. 
What is your most challenging medium or style? Why? My most challenging task is realistic since I am not good at proportions.
What other kinds of art would you like to try? I still want to work on realism. 
What advice do you have for others who want to create art? Keep practicing and it will pay off  in the end. 
What role will art play in your future?  Art will remain as a hobby and a stress reliever. It's something that relaxes me and lets me express my  emotions.
View Comments (3)
About the Contributors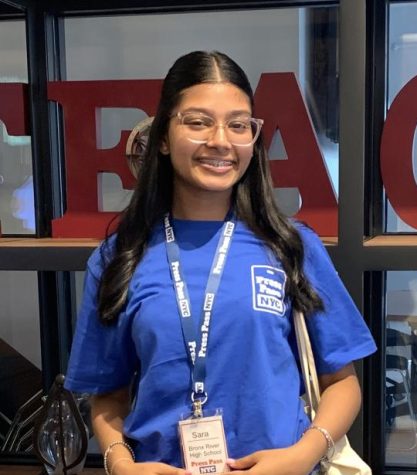 Sara Singh, Editor-in-Chief
Sara Singh, a senior, is part of the NYC Student Press Pass Fellowship program. She has a brother who graduated from BRHS last year.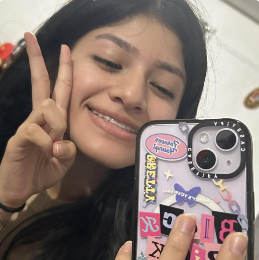 Elvia Serrano, Editor
Elvia Serrano, a senior at Bronx River High School, is an animal lover and hopes to become a veterinarian. She's the youngest in the family and has a dog...