Celebrating 2022's graduates
Bronx River High School seniors didn't just graduate on June 27. They also achieved a major milestone with an 89.3 percent four-year graduation rate in June, the highest in the school's history. And that rate could go even higher, reaching 93.6 percent when the expected August graduates complete their coursework, explained Mr. Fucheck, the school's principal. In his opening remarks, he praised the graduates for their perseverance, noting that the class of 2022 gives us faith for the world and optimism for the future.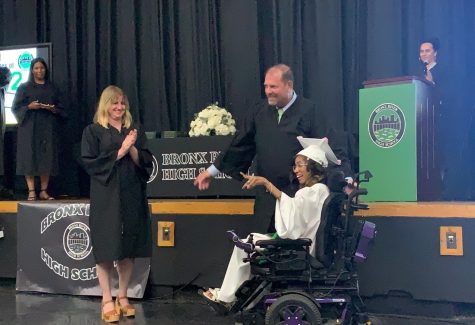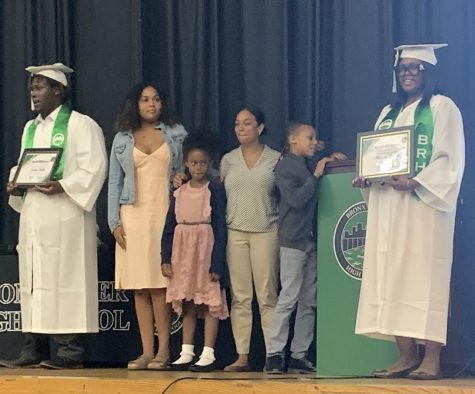 During a moving and witty video montage, Elba Luciano-Hilario, the class of 2023 valedictorian who is graduating a year early, shared uplifting advice: "Remember, if you made it through high school during a pandemic, you can accomplish anything you put your mind to."
Nadia Almestica, the valedictorian for the class of 2022, and Jannatul Chowdhury, the salutatorian for the class of 2022, also delivered inspiring speeches. "You must learn as you go," said Chowdhury. "It's all about perspective."
During the ceremony, which was led by Ms. Harris, teachers, administrators and counselors presented students with academic awards and scholarships. Mr. Ollivierre's family also took the stage to present scholarships in honor of Mr. Ollivierre, a beloved teacher who died unexpectedly in March. The recipients: Jaden Bettis and Nariah James, two seniors he had taught. In addition, the Muccio family presented a scholarship to Corey Brown in honor of Ms. Muccio.
Congrats to all the graduates listed below: (Some students finished their course work in January. A few are scheduled to finish in August.  Most completed their course work in June.)
The Class of 2022: Sarah Abdullah, Jahmid Ahmed, Sultana Akther, Justin Albizu, Christopher Aleman, Luluwah Algazaly, Amjad Ali, Khoulud Ali, Nadia Almestica, John Almonte, Fatima Batchilly, Jaden Bettis, Corey Brown, Kristyn Brown, Warren Brown, Dashay Cameron, Chalin Castillo De Los Santos, Jannatul Chowdhury, Victor Cid, Faith Colon, Jaheim Cortes, Esteban Cruz, Kenneth Cruz, Denym Davis, Bryant Delorbe,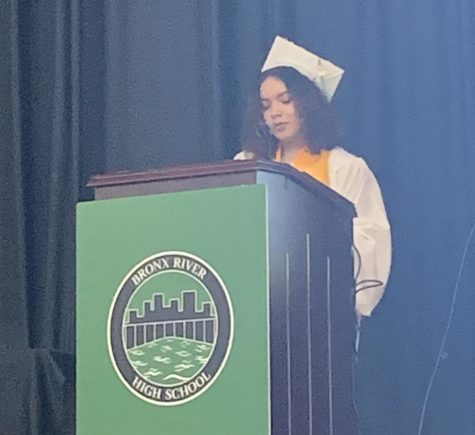 Oscar Diaz Cuadra, Diamond Duncan, Sharlese Edwards, Angel Escobar Parra, Ariel Escoffrey, Jalyn Fernandez, Eric Figueroa, Yoselin Fortoso, Damelia Foster, Brandon Garcia, Bryan Garcia, Ashley Godinez, Lidia Gomez, Chantae Grant, Johnelle Grant,  Kayla Guerin, Anthony Guerrero, Raquel Hendrickson, Danielle Hernandez,  Denissa Hernandez, Denahi Iglesias, Nariah James, Aman Khan, Amna Kouramola, Aniya Laforest, Jannah Lambert, Luis Lima, Dreshawn Lucas, Elba Luciano-Hilario, Christopher Manzke, Magdalina Martinez. Brianna Mayol, Cornez McCollum, Alsergio Mejia, John Melendez, Abigail Miller, Britannia Miller, David Norat, Charles Odiase, Elian Oller Alvarez, Jacob Ortega, David Ortiz, Jhon Paisley, Forida Parvin, Aletxy Perez, Stacey Perez, Jenesi Pichardo, Mahfujur Rahman, Deja-Lynn Reyes, Brian Rosario, Fernando Sabino Belmont, Daniella Santillan, Franklin Santillan, Nasiah Sharpe, Parmeshwar Singh, Gia Alize Stern, Azzeddin Sufyan, Bassir Sylla. Rachid Sylla, Modou Touray, Giani Umanzor, Leslie Ventura, Antonio Williams, Chevaughn Williams, Perry Williams Jr. and Chris Yaro.
Leave a Comment
About the Contributor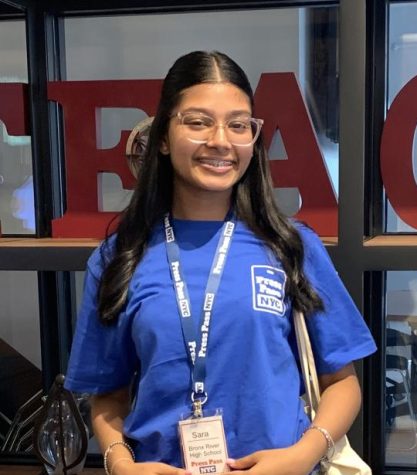 Sara Singh, Editor-in-Chief
Sara Singh, a senior, is part of the NYC Student Press Pass Fellowship program. She has a brother who graduated from BRHS last year.