A younger sibling reflects on brother's graduation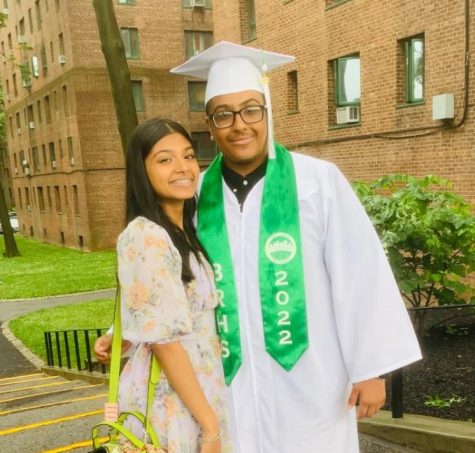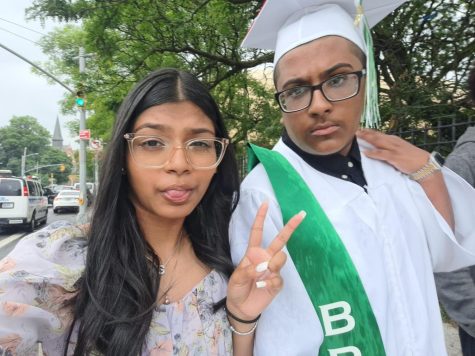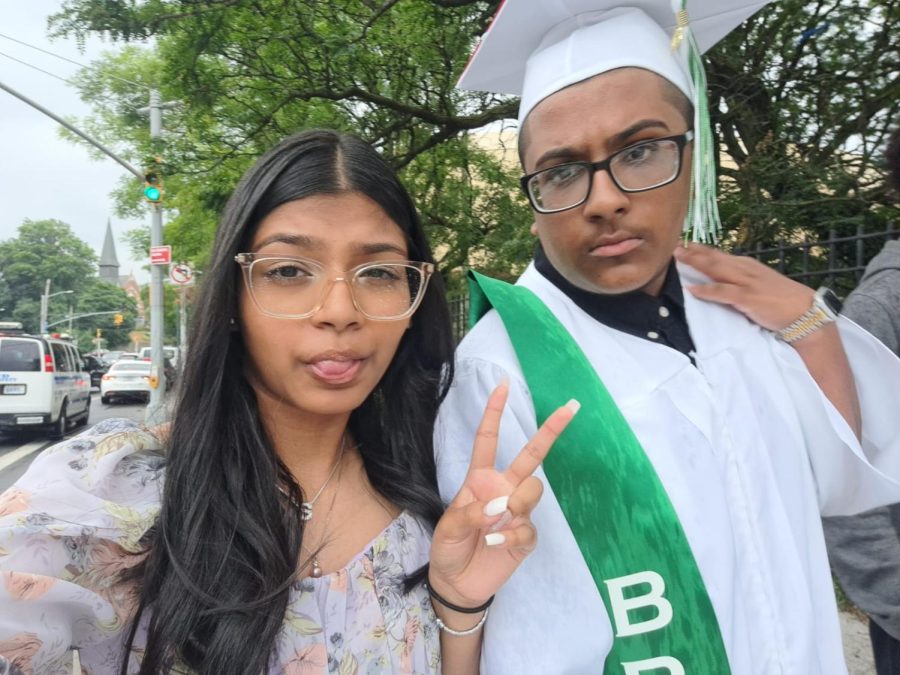 On Monday morning, June 27, 2022, my brother, Parmeshwar Sanjay Singh and his fellow friends and classmates officially graduated from Bronx River High School. When school started in September 2021, I became a junior and he became a senior. We, as well as my family, couldn't really believe that we were 11th and 12th graders at the time because it had felt like we were just in freshman year not too long ago.
 We both had to experience the difficulties and the lack of social interaction a school year prior to that due to the worldwide pandemic. So when this new school year came along, it was both exciting and nerve-wracking for  us. Knowing that this was my brother's last year in BRHS, was kind of sad. He would be parting ways with his friends as well as his teachers who have been there for him throughout these four years. 
And we all know high school can (or not) be one of the best experiences throughout your life. I do know for a fact that my brother will always remember his high school years because of the friendships he has built and the fun times he had. At times, I adored the senior class of 2022 because I always thought that they were all close and never had a problem with each other; that inspired me. 
The senior trips came and then before we knew it, graduation day came. My family and I were super excited to witness my brother graduate especially since this is high school. Of course, we embraced/celebrated his other graduations but this one meant that he is making his way into the real world, and this time it's FOR REAL. 
 Seeing my brother walk across the stage and exchange cheerful chants with his friends made my family and me proud, especially because I know that I will be following in his footsteps and celebrating my victory next year. 
My brother has always guided me and I am thankful that he has done so for the time we were in the same schools together. Finally, I have to say that it may or may not be different without my brother with me my senior year. People always ask me, "Are you going to be sad when your brother leaves next year?" I just say "yeah" or "maybe."
Congrats Class of 22
 Best of Luck!
 #Collegelife
Leave a Comment
About the Contributor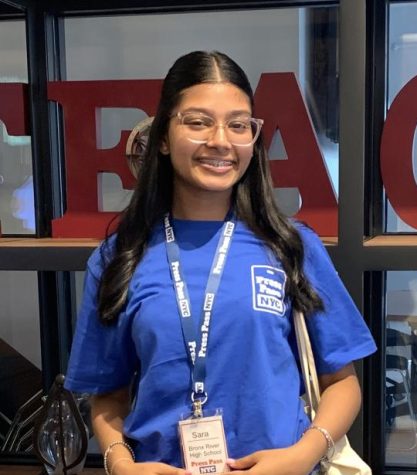 Sara Singh, Editor-in-Chief
Sara Singh, a senior, is part of the NYC Student Press Pass Fellowship program. She has a brother who graduated from BRHS last year.