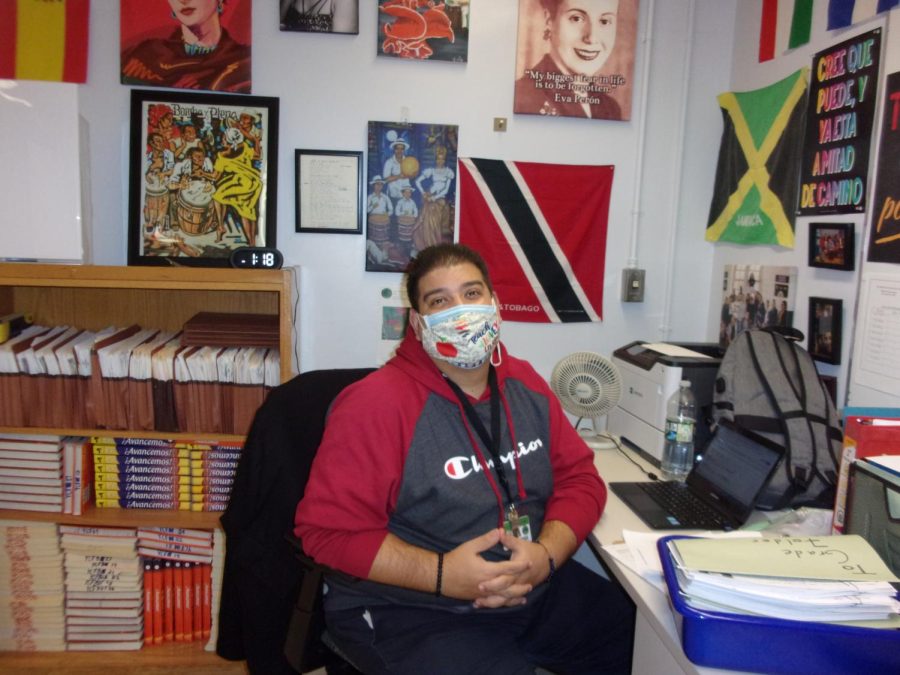 An interview with Mr. Romano
What was your favorite subject in school? Chorus because he loves to sing.
What kind of student were you in high school?  He did all his work back in high school, respected all his teachers and enjoyed being in school.
Why did you decide to become a teacher? Why did you pick BRHS? He always knew he wanted to be a teacher. And the reason why he came to BRHS was because he was blessed to get an interview here.
Where did you/do you go to college? Lehman College
What do you like to do for fun? He likes to dance salsa and sing.
Fun/interesting fact about you:  Did American Idol back in 2003.
What would  you like your students to know about you?  That he loves his students and that expects a lot  because he knows their worth.