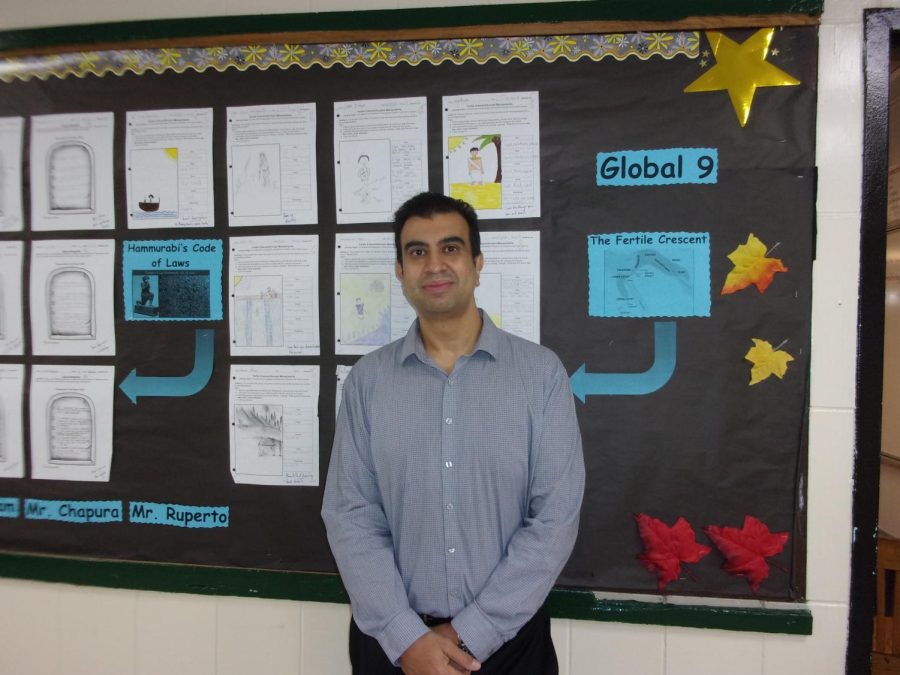 An interview with Mr. Ruperto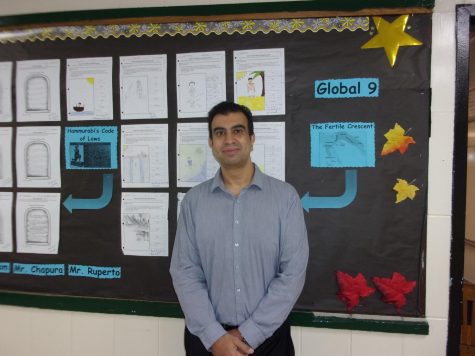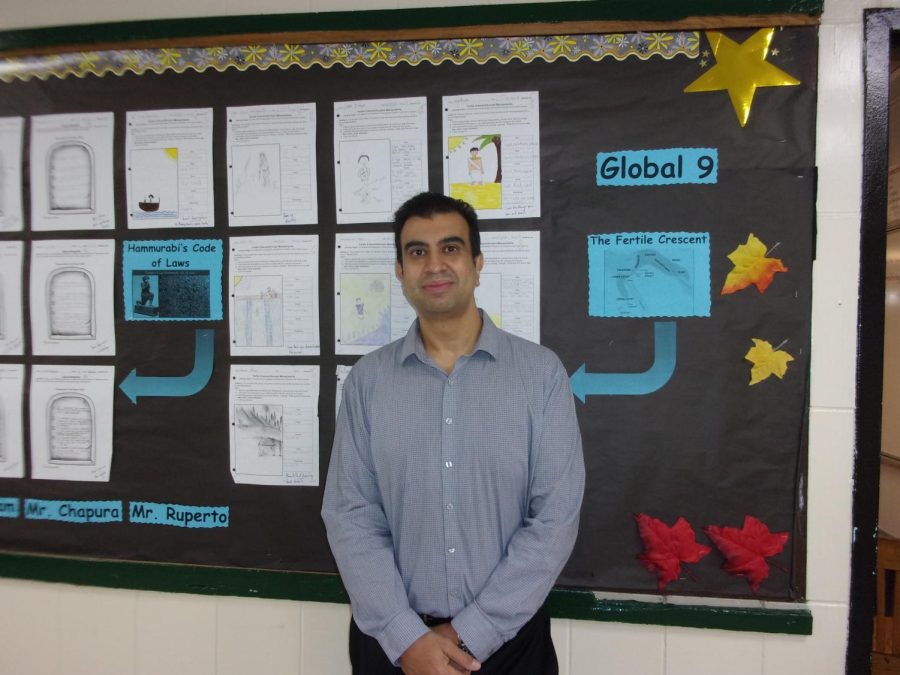 What subjects do you teach? Freshmen Boys advisory, Global History, Earth Science
What was your favorite subject in school? Gym because he truly loved baseball and it fascinated him.
What kind of student were you in high school?  At the time, Mr. Ruperto didn't take education seriously; all he wanted was to play baseball. He believed his legacy was to drop out of high school since nobody in his family had ever graduated; he eventually ended up dropping out as well and deeply regretted it.
Why did you stop playing baseball ?  Mr. Ruperto injured his leg which led him to not be able to play any more.
Why did you decide to become a teacher? Why did you pick BRHS? Mr .Ruperto made the decision to become a teacher just a while ago. He was into accounting & marketing for 13 years and didn't have any passion for it.  He saw how much joy teaching brought his wife and decided to take action and he's happy he did. 
Mr.Ruperto chose BRHS because the middle school he was teaching, which was his first year teaching, got closed down. He got offered multiple schools to choose from but BRHS stood out to him the most.  Mr. Fucheck spoke about how amazing the school, staff, and students are and Mr. Fucheck gave him a sense of belonging. He loved the atmosphere the school had and admired the words Mr. Fucheck spoke that day.
Where did you/do you go to college?  After dropping out, he finished high school and then went to college for accounting. He graduated and is currently in college for teaching. He is in his last semester of  Hunter College and graduates this May.
What do you like to do for fun? Mr. Ruperto loves listening to music and loves to read. He also loves to go for walks in Central Park with his wife. He also has a passion for traveling and sports.
When do you ever make time for yourself ? Mr. Ruperto is aware of how important mental health self care is.  He often tries to  make time for himself at 9-10 pm which is sleep  time, but he tries to get 30 mins to himself
Fun/interesting fact about you:  Mr. Ruperto once had a podcast. At times he writes poetry & short stories. He is into geek culture. His father was his superhero.
What would  you like your students to know about you? Mr. Ruperto wants his students to know that he will always be there for them and he will never put them in a position to doubt themselves or judge them. He wants to see them grow and flourish. He also wants to understand them and wants them to help him understand them.