Students celebrate attendance with fun bowling trip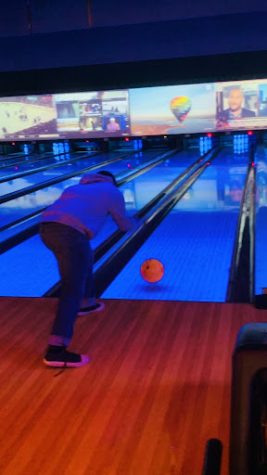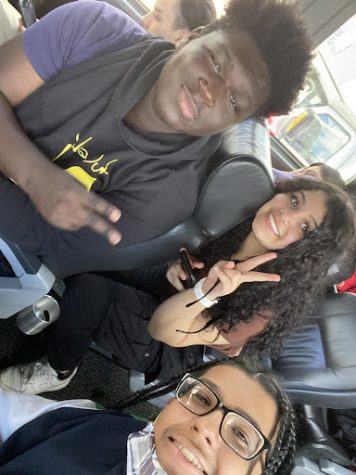 It pays to go to school every day. Just ask the students who got to go on a bowling Attendance Incentive Trip on April 10. To be eligible for the trip, students had to have 90 percent or above attendance. The freshman and sophomores headed to Bowlero in Times Square while juniors and seniors went to the Bowlero in Chelsea Piers. Both groups took a coach bus to the destination and back.
When students arrived at the Bowlero after a long ride, they walked inside and saw the scenery of the bowling alleys: dark but colorful with LED lights reflecting off the lanes. There were small couches with a table in the front and it was open to just the students. Above that were screens that kept the players' names and scores. There were also arcade games behind the bowling alleys.
My friends and I took the corner alley and it instantly reminded me of my freshman year on this exact trip. As I am bowling, I hear my classmates yelling out their victories and cheering each other on. Some bowled while others competed with their friends in arcade games, such as table hockey, cup pong, and basketball.
As for me, I mostly made TikToks with my friends and we enjoyed our laughter with one another. The teachers also had a great time bowling against each other. The time went by a little faster than expected but it was a very memorable and an amusing time with my friends and the other students.
Christiana James, a junior, thought the trip was amazing.  "It was my first time and it was fun. I had a lot of fun with my friends and I think bowling is going to be a part of me; it's now on my list of hobbies."
Donashia Taylor added, "It was really awesome except for the fact that I broke a nail. Aside from all of that, I love bowling. It was actually my second time going bowling; me and my friends had an amazing time spending quality time together and enjoying ourselves."
Harold Garcia summed up the experience for many: "Well, what it's like to go bowling is like a game you never played before but when you play it, you don't want to stop playing. It was a very good experience to witness and try. And being with my friends made the trip better because I knew if any mistakes would happen, we would do it together and it was good spending time with each other because you start to value the time you have with your friends good or bad."
Leave a Comment